The 'Tron World Bundle contains: M-Tron Pro with all Expansions Packs + MkII + VSM
The 'Tron World Bundle brings together 3 of our best selling instruments in a single package. That's a whopping 30+GB of sounds.
The bundle includes:
M-Tron Pro and all M-Tron Pro Expansion Packs
MkII
VSM (Virtual String Machine)


Two siblings yet different instruments
MkII is not the new M-Tron Pro. The M-Tron Pro is inspired by the Mellotron M400. The MkII explores a different instrument: the Mellotron MkII.
MkII Left Manual & Tapes' Host Sync
Mirroring the original MkII, the Left Manual loads Rhythms and Accompaniments.
What's more? R/A Tapes can Host Sync to seamlessly integrate with your composition.
MkII Right Manual & hybrid rhythms and motifs
Like the original, the Right Manual can load Leads. Unlike the original, we've augmented the Right Manual to also load Rhythm & Accompaniments to let you create new fusion of hybrid rhythms and motifs.
Define the instrument as your own
Hidden away under the hood of the M-Tron MkII are a raft of controls that will help you define the instrument as your own. Each of the parameters available here are saveable as part of your M-Tron MkII patch.
The GForce MkII is a celebration of the insanely rare and highly coveted original dual manual 'trons, namely the Mellotron® MkI/MkII and Chamberlin® Musicmaster.
MkII is a new and a separate product to M-Tron Pro. Whilst M-Tron Pro continues to focus on the chromatic sounds of the Mellotron M400, MkII is an exclusive library with new and specialist tools for tackling the rhythms and accompaniments, and the unique playing style found in earlier Mellotrons and Chamberlins.
Originally conceived as the ultimate Home Entertainment Console, the UK made 1963 Mellotron MkI/MkII was a dual manual tape based instrument where the left manual's 35 notes replayed a combination of 18 Rhythms and Accompaniments (66 on the GForce MkII*) and the right manual (also 35 notes) replayed 18 lead sounds (66 on MkII*).
MkII was designed specially for composers and producers who want access to the evocative tones of the original dual manual Chamberlin®, Mellotron® MkI & MkII instruments with special emphasis on the Rhythms and Accompaniments which capture a moment in time between the 1950's and late 1960's.
M-Tron Pro
M-Tron Pro – Complete​ bundle includes the M-Tron Pro instrument with an additional 14 Expansion Packs. That's 500+ tape banks and 1950+ presets featuring acclaimed artist contributions.
The Streetly Tapes – Violins & Vox
Violins & Vox is a VIOLIN and VOCAL pack for your M-Tron Pro. This expansion pack features the strong and varied vocal performances of Caitlin Downie and the virtuoso violin voicings of Claire Lindley. Over 180 M-Tron Pro Patches.
Hainbach - Artist Expansion
Hainbach sampled a range of acoustic instruments, synths and keyboards to create 28 tape banks of unique electronic sounds.
Over 150 M-Tron Pro Patches.
Alex Ball - Artist Expansion
We invited Alex Ball to create a fresh set of tape banks, utilising both modern and traditional Streetly Electronics 'tron-based technologies to enrich your next composition. The pack feature over 150 presets and 27 tape banks.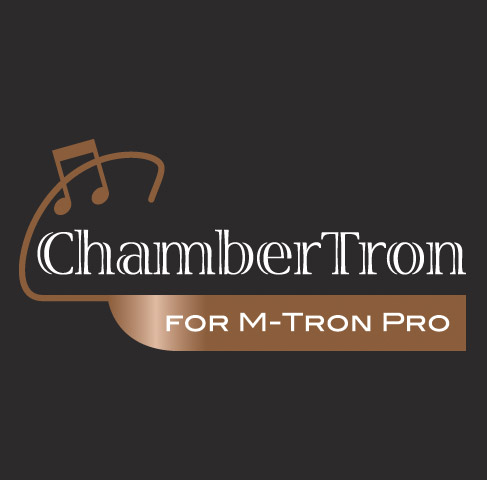 ChamberTron
A highly evocative set of sounds, faithful to the 35 note, 8 second limitation of the original Chamberlin instrument collection.
100s of Patches, many from luminaries including David Hentschel (Genesis & Elton John) & Jem Godfrey (Frost)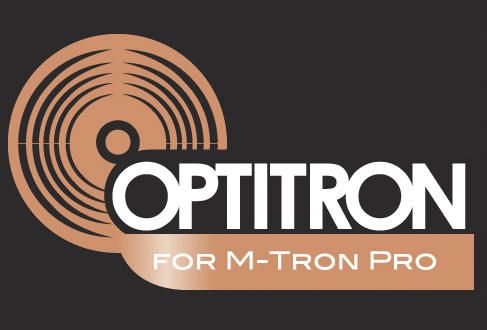 OptiTron
Recorded from our own Optigan, the​ OptiTron​ Expansion Pack offers 25 rhythms, a plethora of sound effects and a sprinkling of lead sounds from one of the world's most highly prized, kitsch, home entertainment instruments, the Optigan.
Over 150 M-Tron Pro Patches.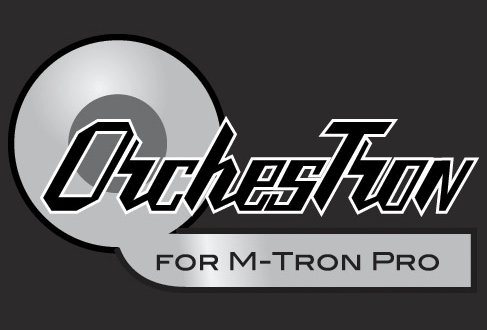 OrchesTron
The ​OrchesTron​ is an optical playback instrument from the 70s generating its sounds using the same principles as the Optigan but instead of having a rhythm and effects section, it provided single sounds spread across the keyboard.
Over 100 M-Tron Pro Patches.
Streetly Tapes Vol. 1
The first collaboration with with Streetly Electronics, the original UK 'Tron manufacturers, focus on providing their original tapes for use in the M-Tron Pro.
100s of patches, many from luminaries including Dean and Jarrod (I Monster) & Paul Godfrey (Morecheeba).
Streetly Tapes Vol. 2
Rare gems and definitive versions of celebrated tones, designed to breathe life into your compositions 8 seconds at a time.
100+ patches, many from luminaries including Jem Godfrey (Frost), Dave Spiers and Tony Durkin.
Streetly Tapes Vol. 3
Curated by Martin Smith from the Streetly archives and recorded via the Skellotron, a bare bones M400, to provide authentic tones.
150+ patches, many from luminaries including Nick Magnus (Steve Hackett), Matt Berry (musician, actor, writer, comedian).
Streetly Tapes Vol. 4
When Streetly Electronics' Martin Smith called us after we completed Vol. 3 to say, "I've found some really rare tapes tucked away in the archives. Do you fancy a listen?". The answer was a fast and unanimous "Yes!"
100s of factory patches from Tron aficionados
Streetly Tapes Vol. 5
Contains some of the rarest 'Tron sounds ever recorded: Guitar gems from Adrian Belew (King Crimson) and Steve Hackett (Genesis) along with a show-stealing 12 string guitar. Bass clarinet & Bass flute (perfectly complimenting the original and iconic MKII flute) align beautifully with the fabulous Winds n Reeds…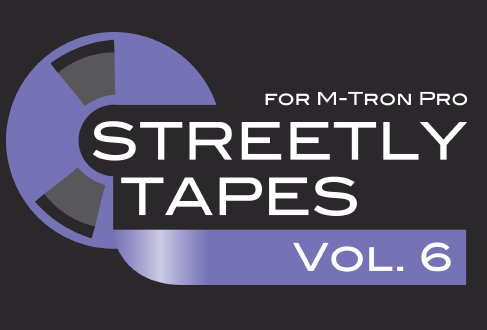 Streetly Tapes Vol. 6
Contains many previously unreleased tapes including the experimental 'Chaos' Tapes. The idea behind the Chaos Tapes was to take contrasting musicians recording different notes of the same instruments in order to realise a mismatched, but tonally similar performance across the 35 notes
Streetly Tapes M300 Leads
This M300 had a short production life from around 1968 to 1971 but nevertheless it was used by some pretty heavyweight bands including; The Moody Blues, Barclay James Harvest, Earth and Fire, Gentle Giant, and Marmalade.
Over 100 M-Tron Pro Patches.
Streetly Tapes SFX Console
In collaboration with our friends at Streetly Electronics, we are delighted to bring you the original Mellotron® MKII SFX library in all its glory.
M-Tron Pro Complete​ bundle includes the M-Tron Pro instrument with an additional 14 Expansion Packs (9 x Streetly Tapes, OrchesTron, ChamberTron, OptiTron, and Alex Ball and Hainbach – Artist Expansion) making it the largest, most comprehensive and authentic digital collection of carefully curated Tron sounds in the market.
That is a huge 11.3GB sound library with 500+ tape banks, 1950+ presets and instant classic vibes for your productions.
Tour
Virtual String Machine (VSM)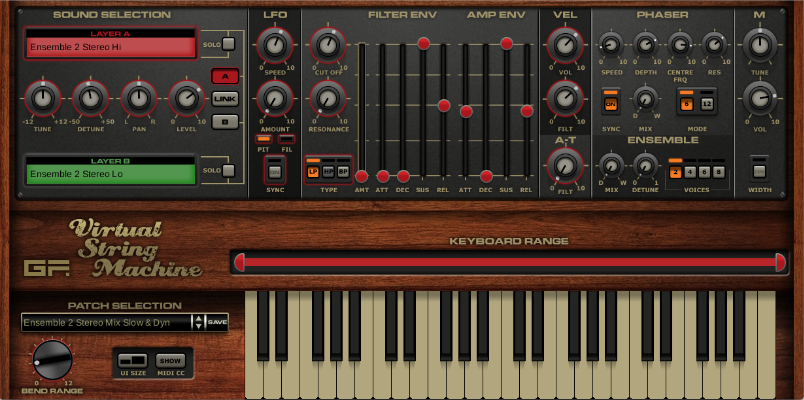 Virtual String Machine (VSM)
The world's greatest vintage string ensembles wrapped into an intuitive user interface
Patch Selection & GUI
Quickly access 1000+ curated patches.
Two GUI styles: Tolex or Wood.
Two GUI sizes.
Craft hybrid patches
Craft your own unique dual-layer strings from the 208 individual sets of meticulously sampled machine. Those include a selection of strings from the ARP® Omni, ARP Quartet, Crumar® Trilogy, Elka® Rhapsody, Eminent® 310, Korg® Lambda, Logan® String Melody, Moog® Opus 3, Solina®, Roland® RS-202 and RS-505 to name a few.
Pitch LFO Section
Give some movement to your sound by adding pitch modulation.
Filter and Envelope Section
Shape the perfect sound with the multi-mode filter and the Filter & Amp envelops.
Velocity Response
Get the right feeling by adjusting the patch to your playing with:
– Velocity to Volume
– Velocity to Filter
– Poly Aftertouch to Filter Cutoff
Effects Selection
Complement your patch with the Phaser and Ensemble effects.
Master
Make your sound extra-wide by activating Width.
Keyboard Section
Place the 49-note layers where you want them to be – Each note individually sampled.
Layer Selection Colours
Layer A = red / Layer B = green / Both layers = blue
Virtual String Machine (VSM)
The Virtual String Machine v3 (VSM) is an intuitive yet highly powerful string machine synthesiser and contains a wealth of sounds from a small mountain of classic and rare string machines.
VSM comes with 1000+ patches yet enables you to craft your own unique strings from the 208 individual sets of meticulously sampled machines helping confirm VSM as the go-to instrument for this wonderful family of instruments.
Compatibility
All our products are developed for Apple macOS.
M-Tron Pro, M-Tron MkII and VSM are virtual instrument in the following formats:
Standalone Application
AudioUnit
AAX
VST
The Minimum System Requirements are as follows:
Intel Mac or Apple Silicon Mac (via Rosetta2)
macOS 10.12
There is no demo version.
M-Tron Pro, M-Tron MkII and VSM are virtual instrument in the following formats:
Standalone
VST
(M-Tron MkII is also compatible with VST3, AAX)
The Minimum System Requirements are as follows:
Intel Pentium IV 1GHz with 1GB RAM
Windows XP SP2
Key Features
M-Tron World Bundle includes:
The M-Tron Pro instrument
The MkII instrument
The VSM (Virtual String Machine) instrument
1950+ M-Tron Pro Patches including many curated by world-class recording artists and programmers
The sounds from 46 classic and rare string machines and 1000+ Patches in VSM
The original dual manual Chamberlin®, Mellotron® MkI & MkII instruments with special emphasis on the Rhythms and Accompaniments. A composer or producer's dream
All the M-Tron Pro Expansion Packs: 9 x Streetly Tapes: Vol. 1, Vol. 2, Vol. 3, Vol. 4, Vol. 5, Vol. 6, Violins & Vox, M300 and SFX Console, ChamberTron, OptiTron, and OrchesTron plus the Alex Ball & Hainbach – Artist Expansion Packs
In total over 30+GB of samples covering a vast range of sounds
Total value of £1059.83 (+VAT where applicable)
Buy
'Tron World Bundle
Ex. VAT