Alex Ball Artist Expansion
Exclusive 'Tron sounds from Alex Ball
For the first time ever, GForce Software has invited an artist to create a fresh set of tape banks, utilising both modern and traditional Streetly Electronics 'tron-based technologies to enrich your next composition.  Over 150 presets were created to complement the pack. The Alex Ball Artist Expansion Pack is only available to registered users of M-Tron Pro.
If you follow his Youtube Channel, you know that with Alex you are in for a treat.
The project started with Alex selecting and recording a series of instruments and capturing the 35-note key range of the original M400 Mellotron. In addition to chromatic instruments Alex also decided to include two distinct rhythm and accompaniment styles mirroring the key signature and tempo layout of the original Mellotron MkII.
Tour
27 carefully curated new tape banks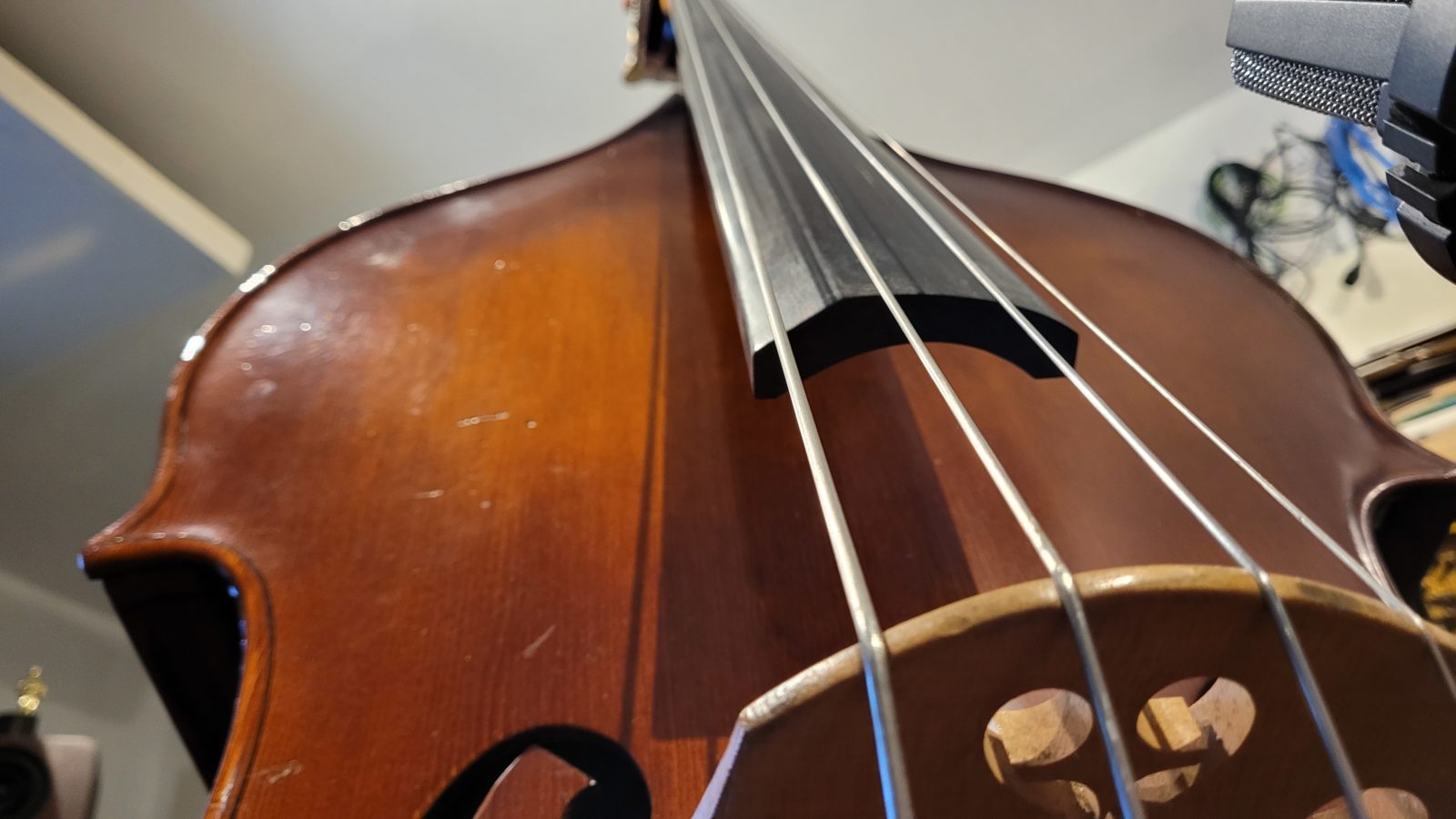 Double Bass
This is an instrument I acquired from a local ad about 7 years ago. I'm told it was built by a student who was learning from an experienced luther, but with no labelling anywhere, it's difficult to know where it came from. It has a lovely boomy acoustic bass sound that translates to the M-Tron Pro very nicely.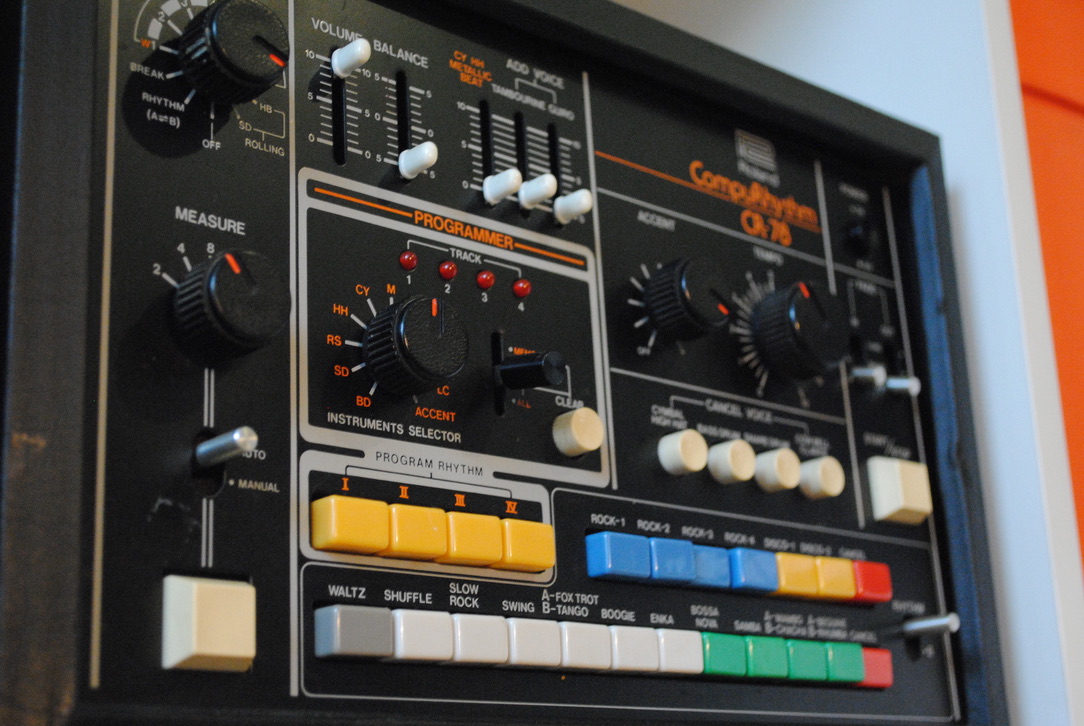 Analogue Drums
These come from all sorts of 70s and early 80s rhythm machines that I sampled. They're mainly Roland and Korg. I love the character of these and they are ideal for little accompaniments, but they can be pretty punchy in their own right.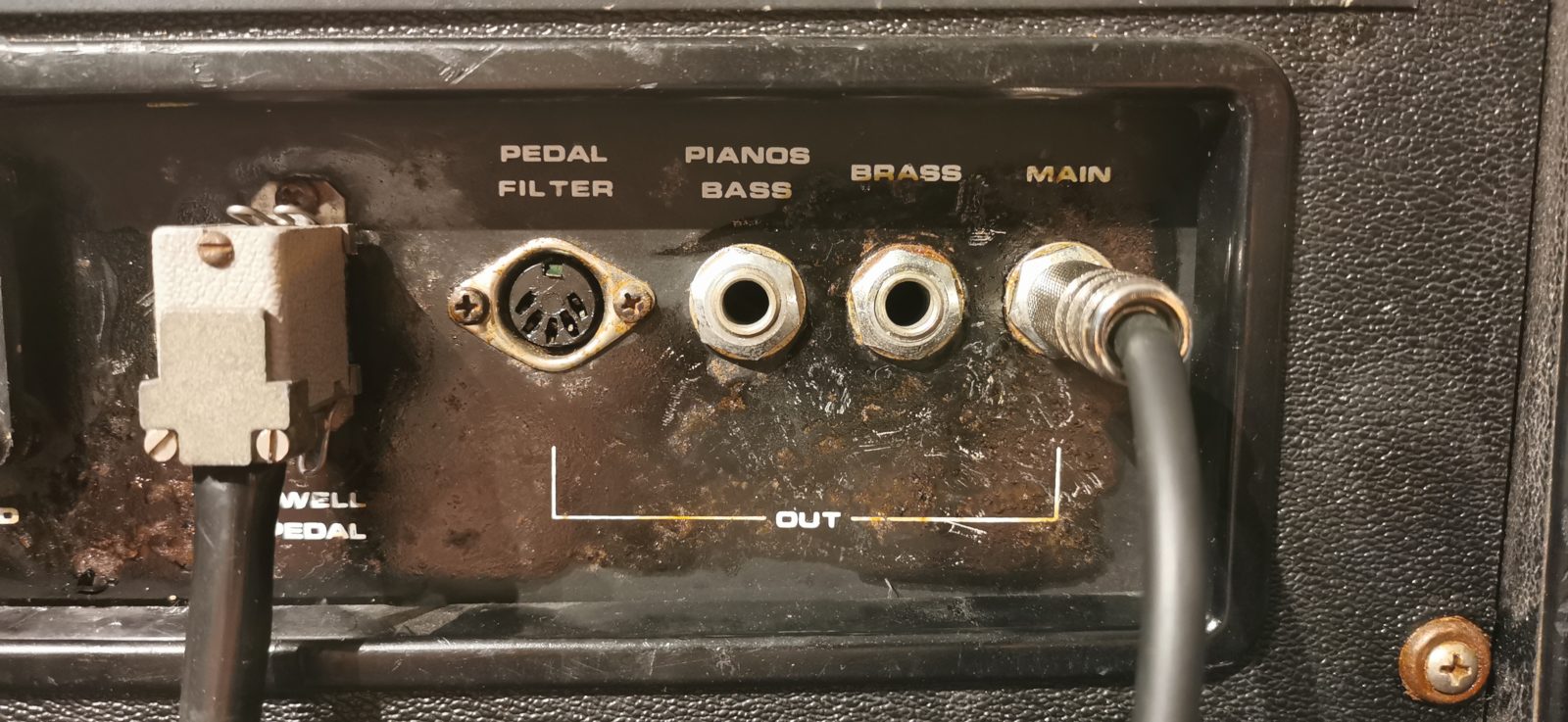 Electronic Bass
A very quirky old sound from a 70s Crumar Multiman-S. Perfect for those lo-fi productions or for the sound of long forgotten electronic dreams.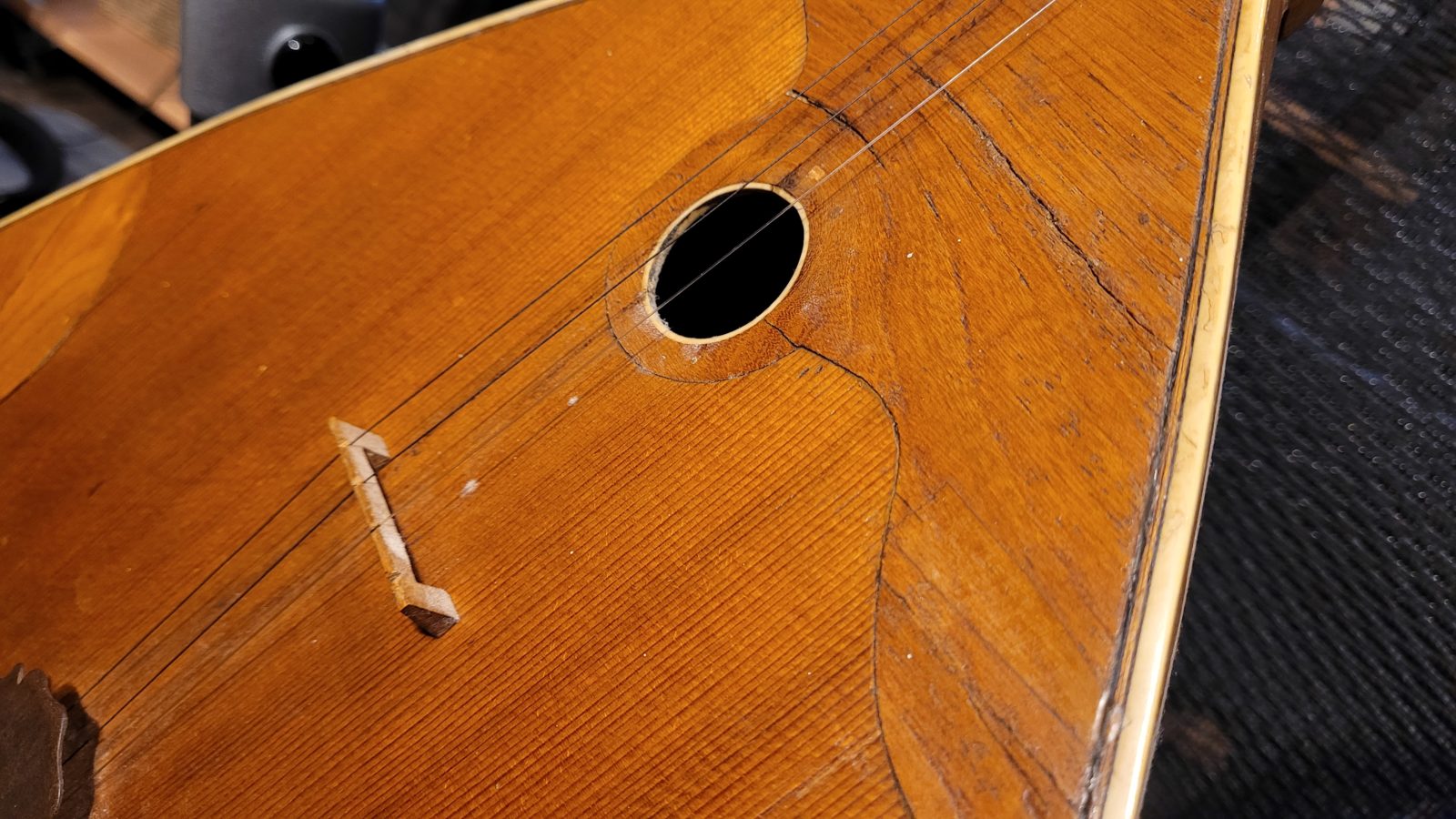 Balalaika
I got this balalaika from a bric-a-brac shop in about 2010. The shop owner had seen it hanging on the wall of a plumbing or electrician's merchant (I forget which) where it had been for goodness knows how long. I bought it for about £10 I think. It sounds unashamedly and wonderfully Eastern European and some years back I used it for a job that announced the opening of an advertising agency's Russian office. True story.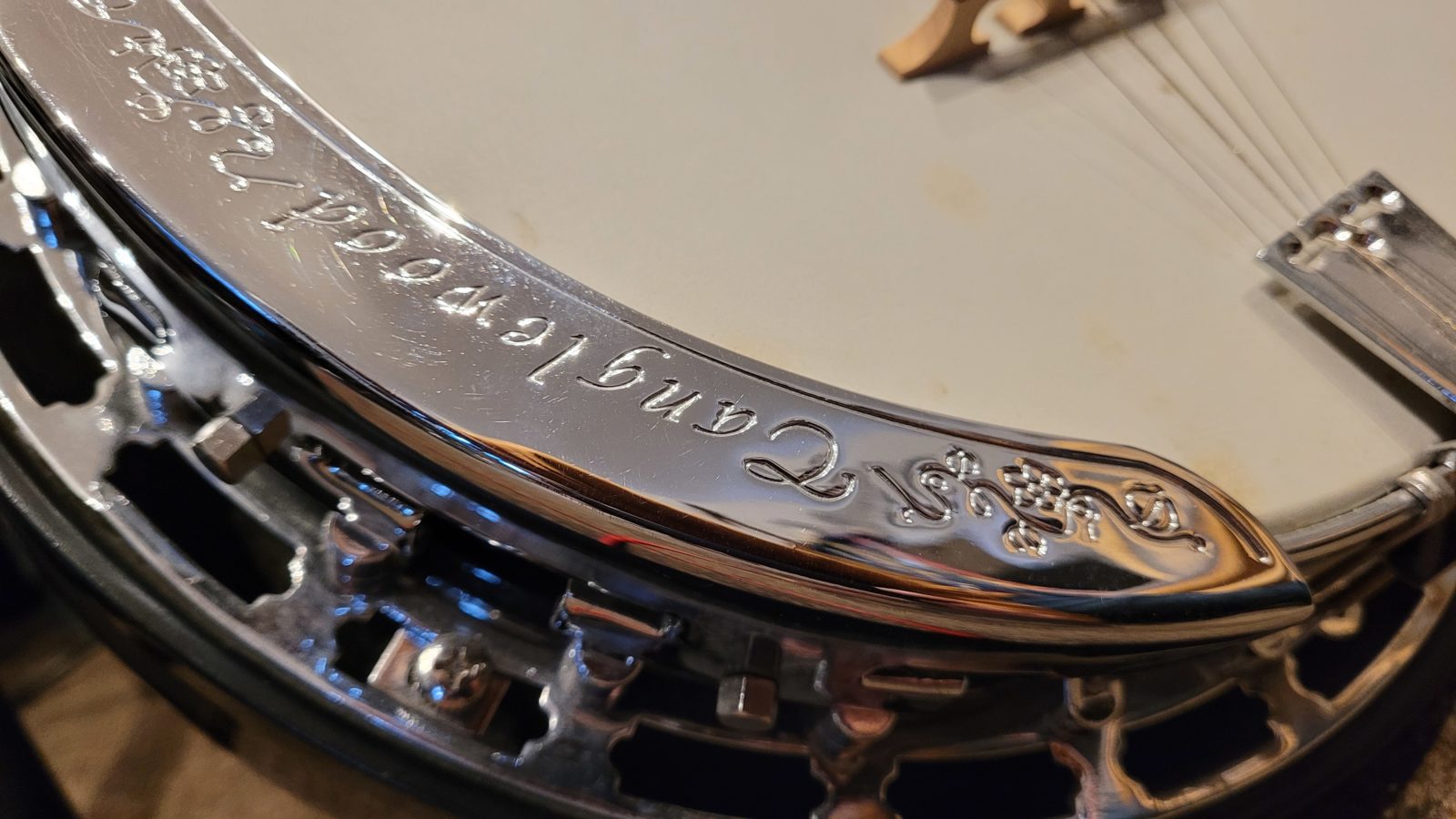 Banjo
Ah, old twangy! I got this for my 30th birthday whilst I was on an exploration of guitar-ish instruments that I could get stuck into. The re-entrant tuning is faithfully captured, in case you were wondering why it starts high and then drops back down an octave.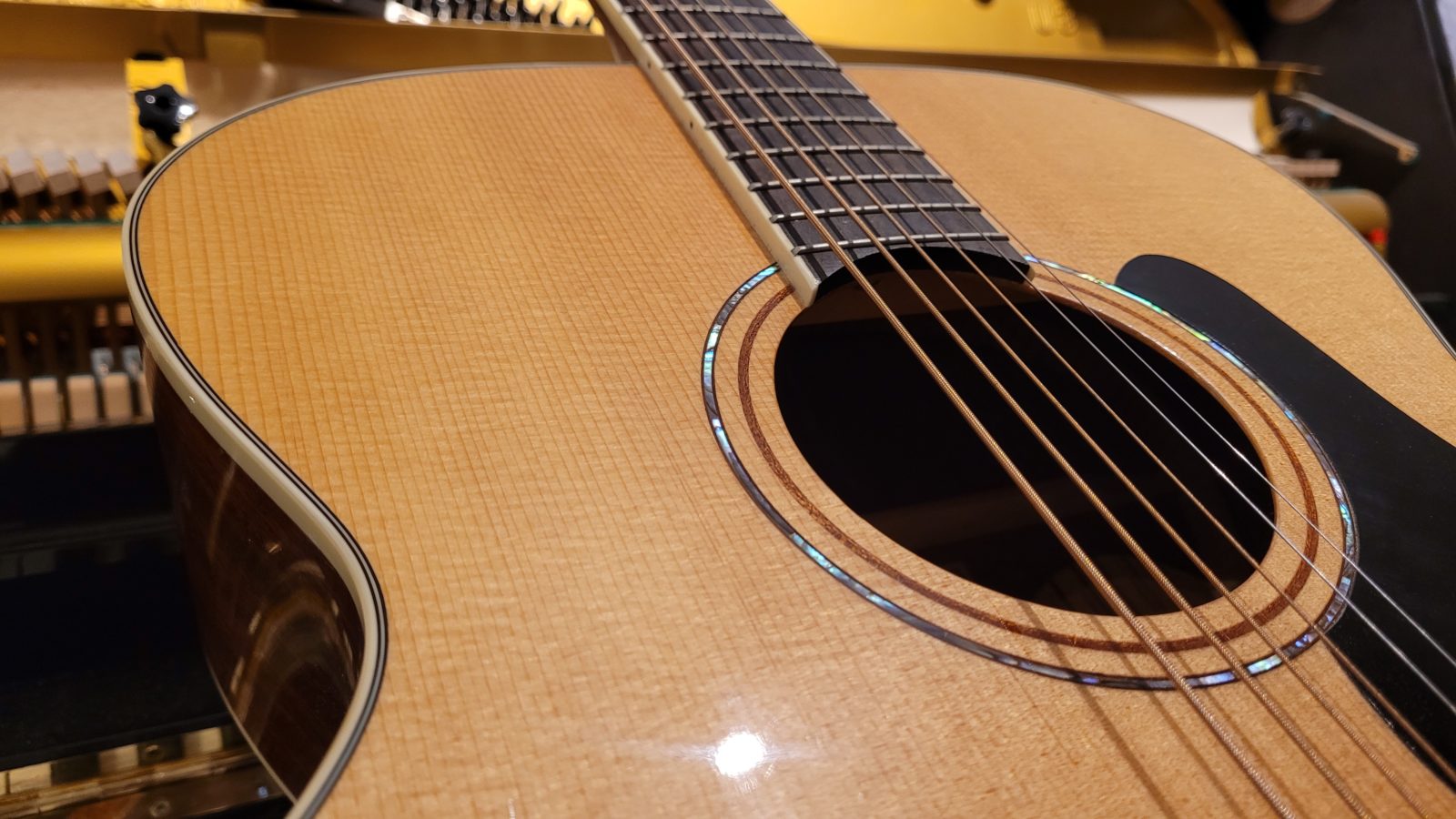 Baritone Acoustic
Baritone guitars are one of my (not-so) secret weapons, being halfway between guitar and bass. This acoustic was purchased on Denmark Street in London about 8 years ago and I've used it to death and back. As there wasn't a Mellotron baritone guitar (that I knew of) I thought this was a no-brainer.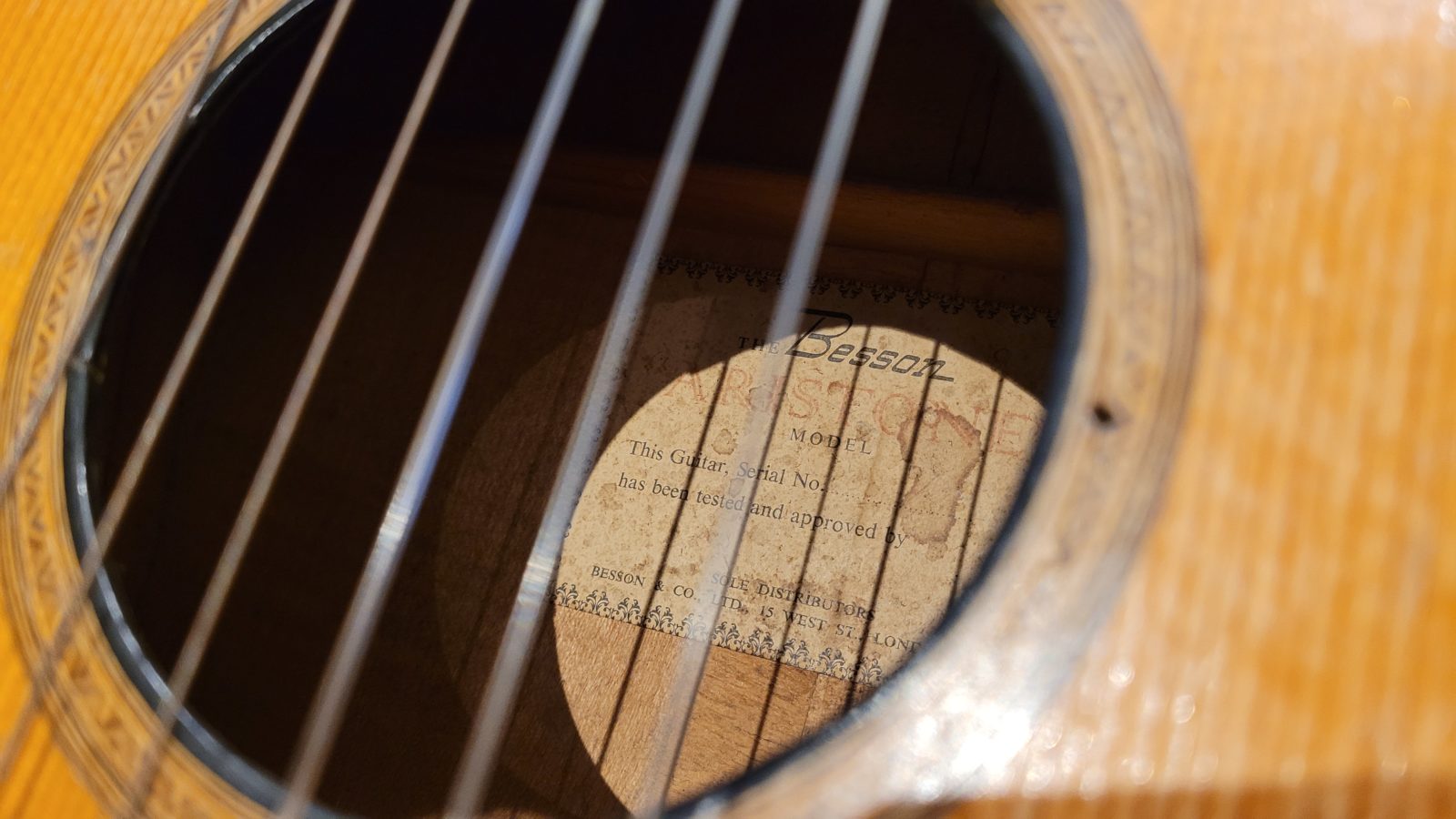 Nylon Guitar
A genuine 1960s classical guitar made by Besson. It belonged to my mother-in-law who was gifted it as a teenager. It has a beautiful action, intonation and tone and I'm rather fond of it. Sounds gorgeous on the M-Tron Pro.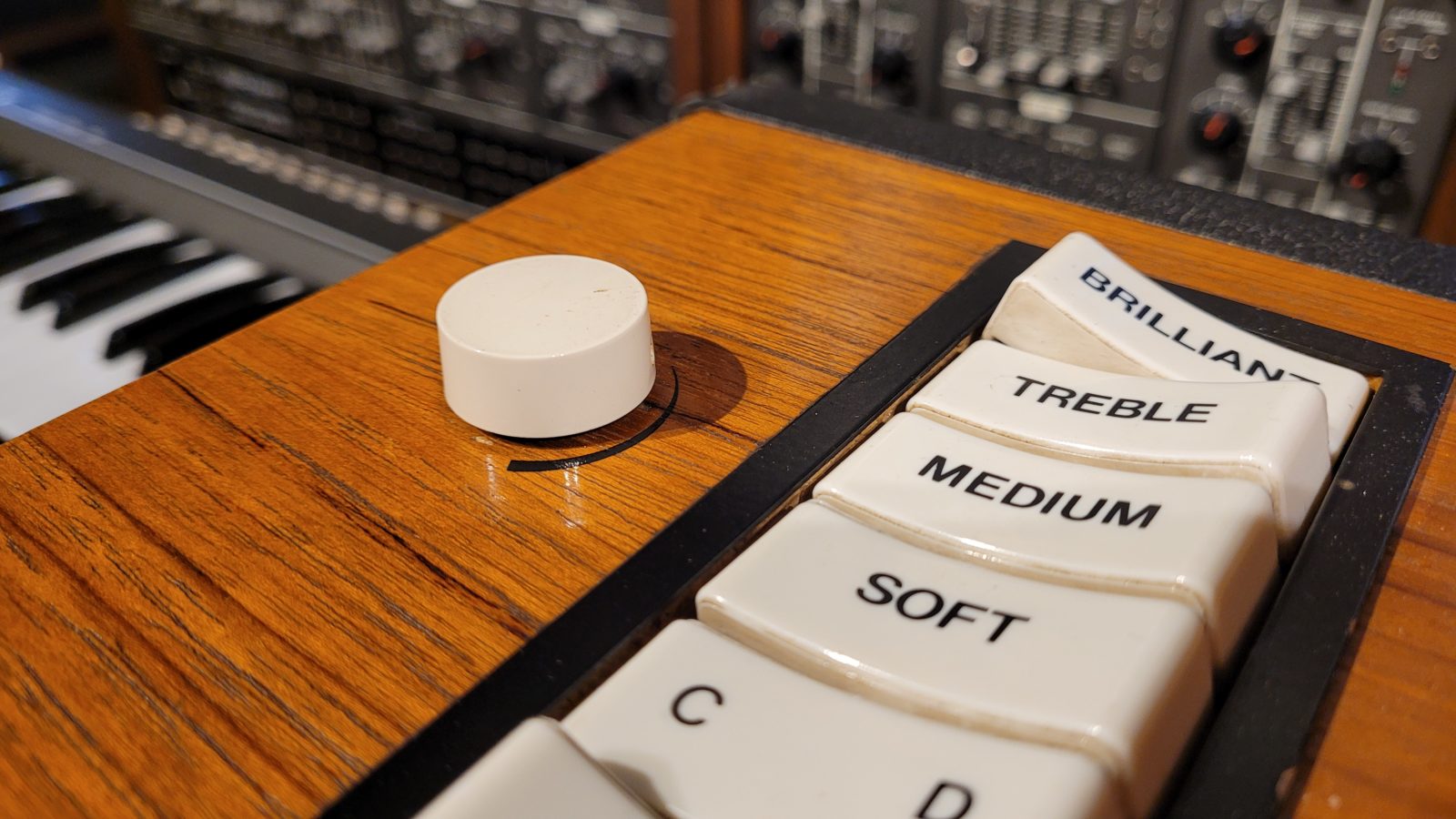 Clavinet
I had GForce's Clav D6 on loan for this project and so thought it would make a nice instrument in the pack. As well as working great on its own, it is fantastic for combining with other instruments for multi patches with that plucky attack sound.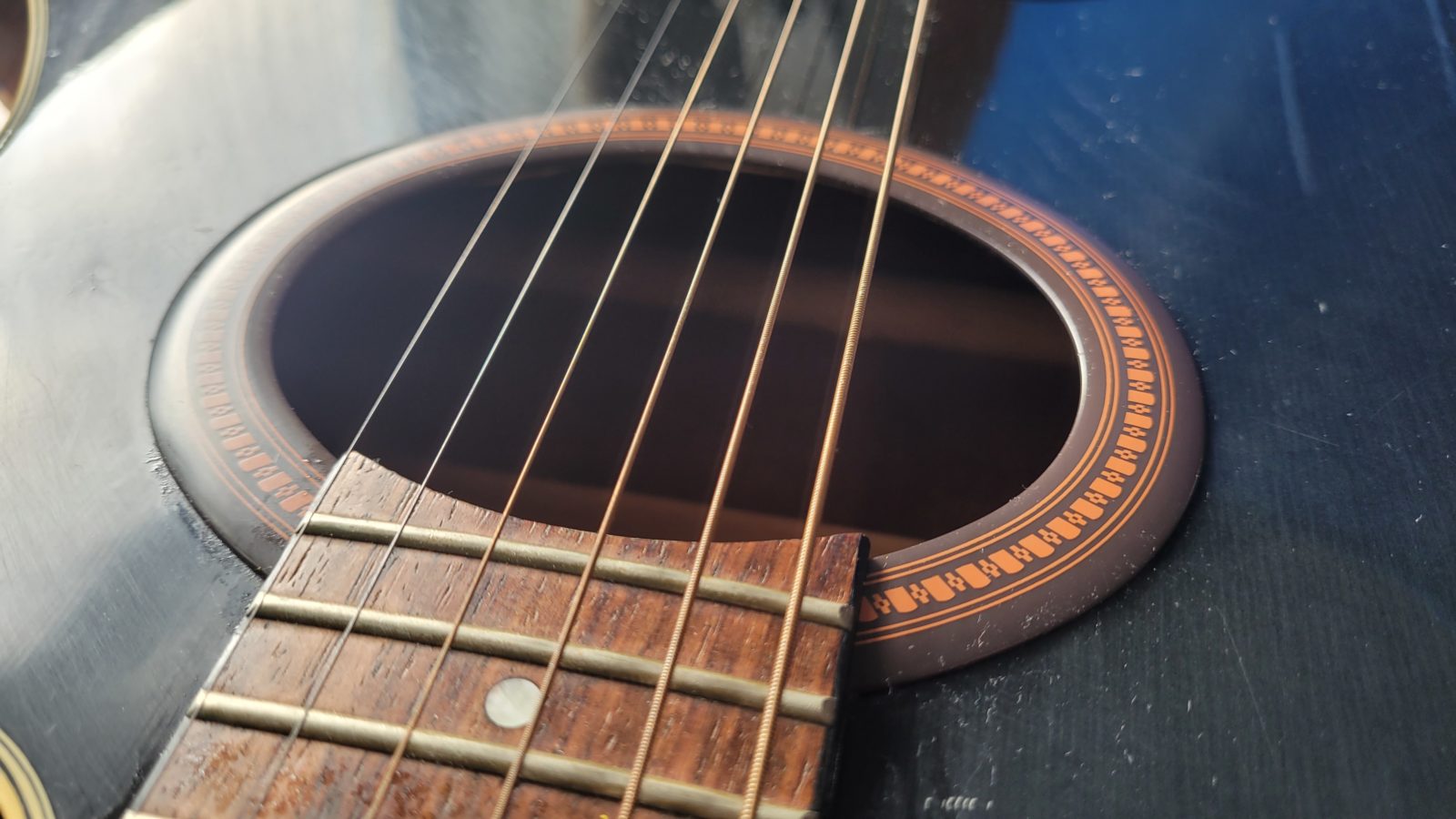 Tremolo Guitar
An acoustic guitar I've had since I was a teenager played with a tremolo picking style. This was as a variation to other 'normal' acoustic guitars that already exist in the Mellotron tapes.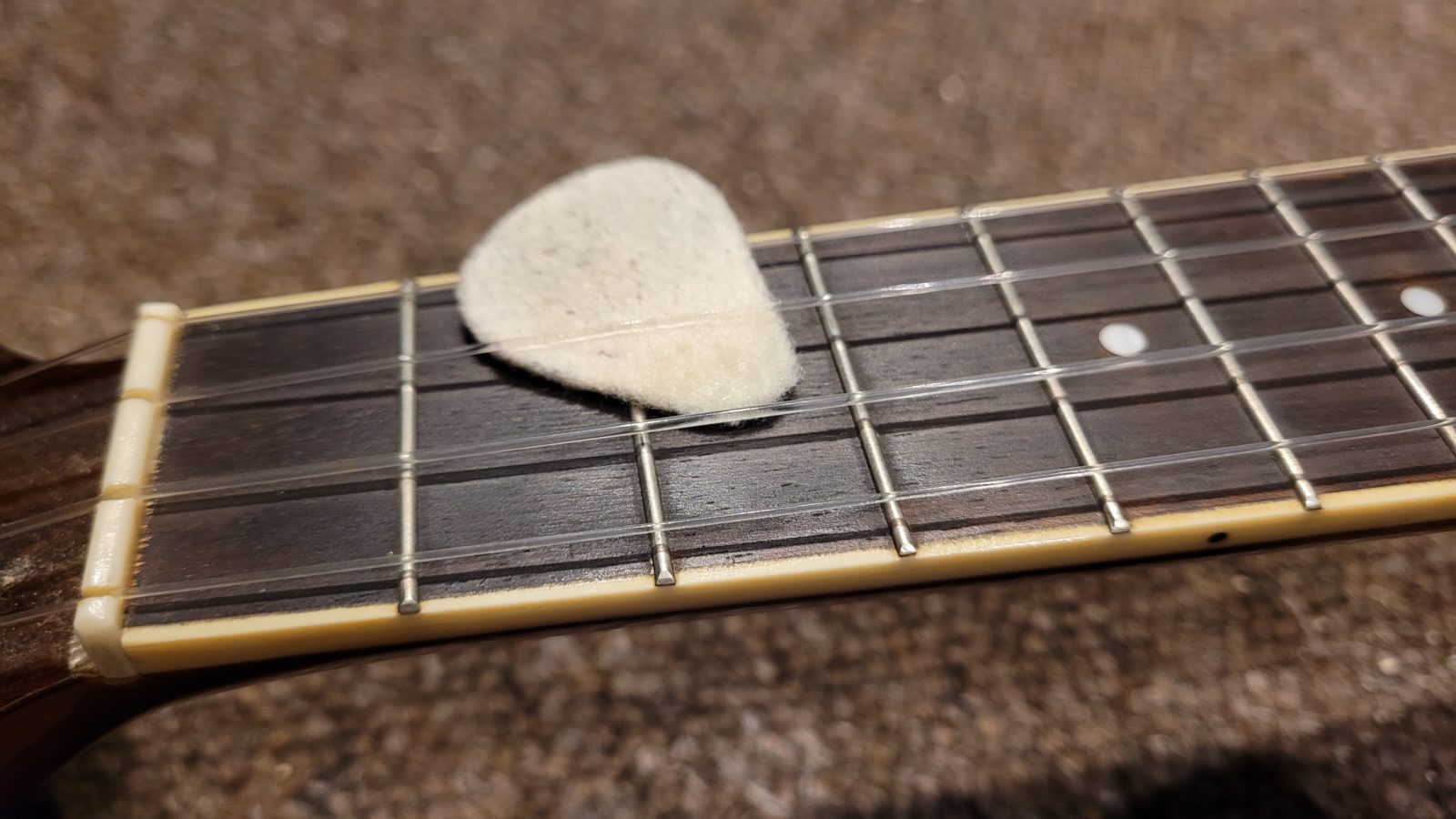 Ukulele
Always fun, the Hawaiian plucker. Back in the mid 00s there was a (horrendous) fashion for uke covers of songs in adverts and as that was my main line of work, a uke was a must. I now have a strong aversion to such use of ukes (shudders) and prefer employing them in unusual ways. Therefore, converting one to Mellotron format was a nice outlet.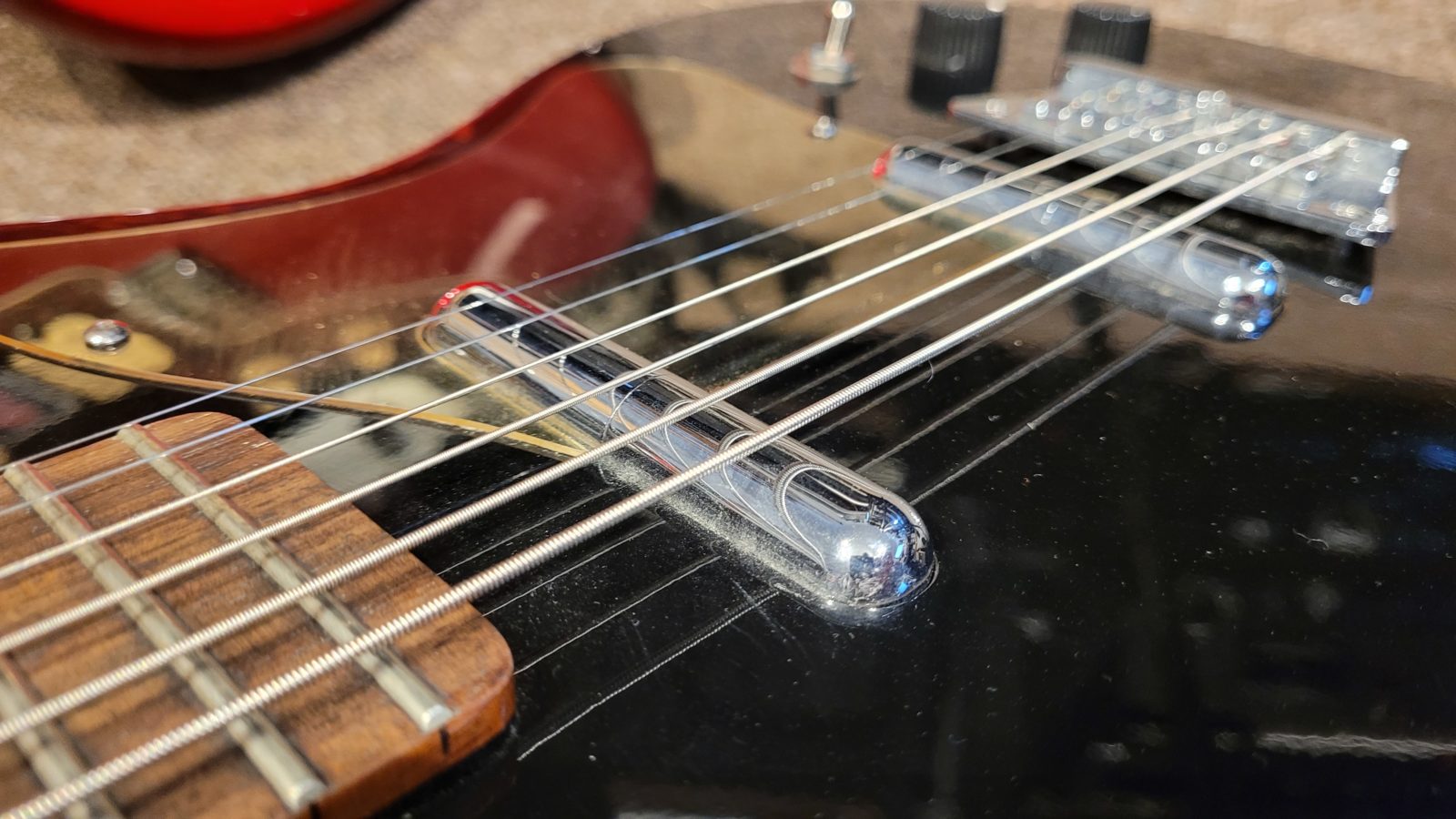 Baritone Electric
A Dan Electro baritone electric I bought about 10 years ago with hopes of being Duane Eddy. It's actually incredibly versatile and great for metal where you are already down tuned before you even start. The M-Tron Pro version is more Duane Eddy than Eddie Van Halen.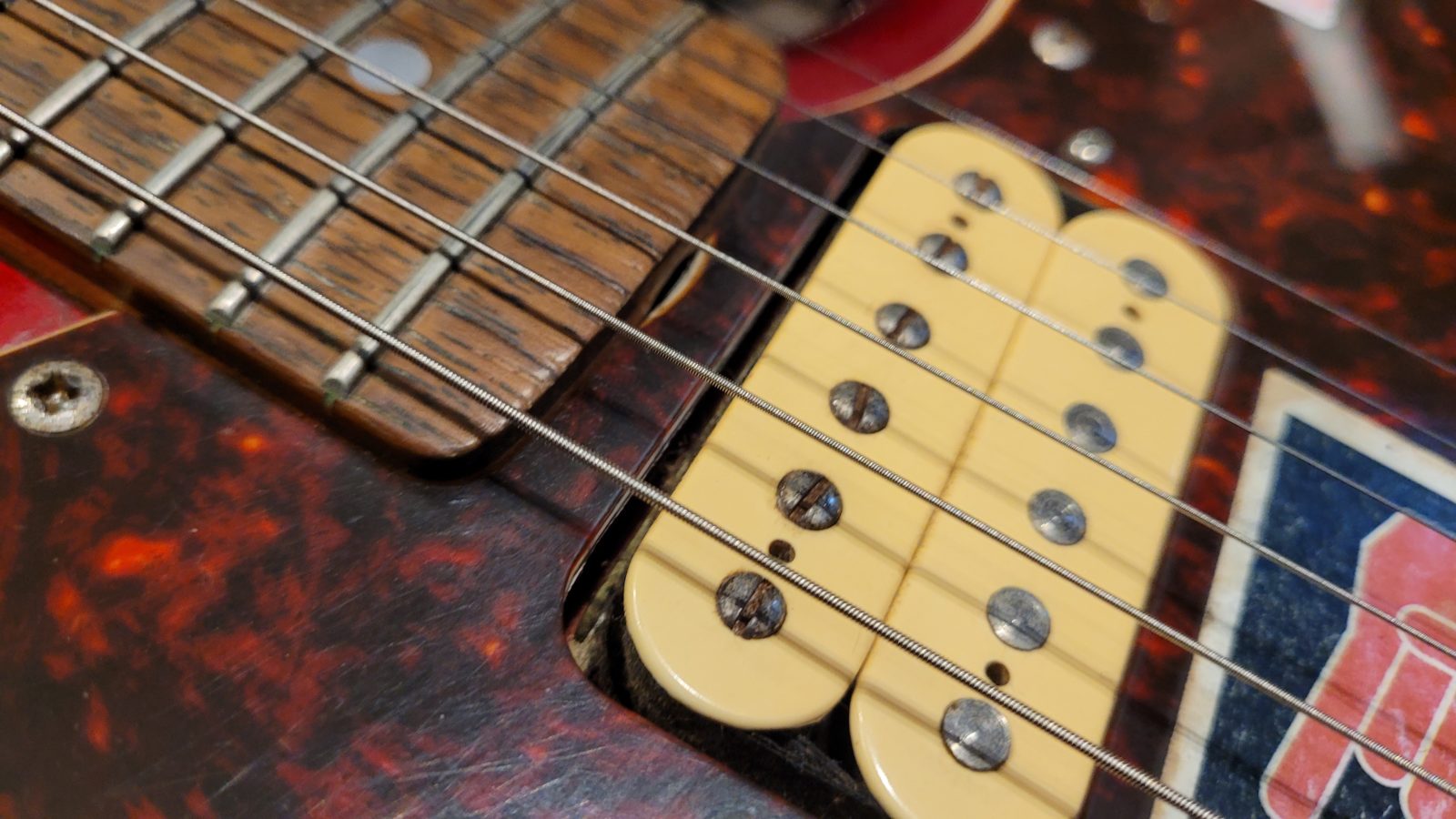 Twang Guitar
As electric guitars are already covered in the old tapes, I decided to run mine through an obscure Evans tape delay for a bit of slap combined with a twangy playing style. The tape misbehaves slightly, so the sound is nice and wonky. Think late 1950s/early 60s.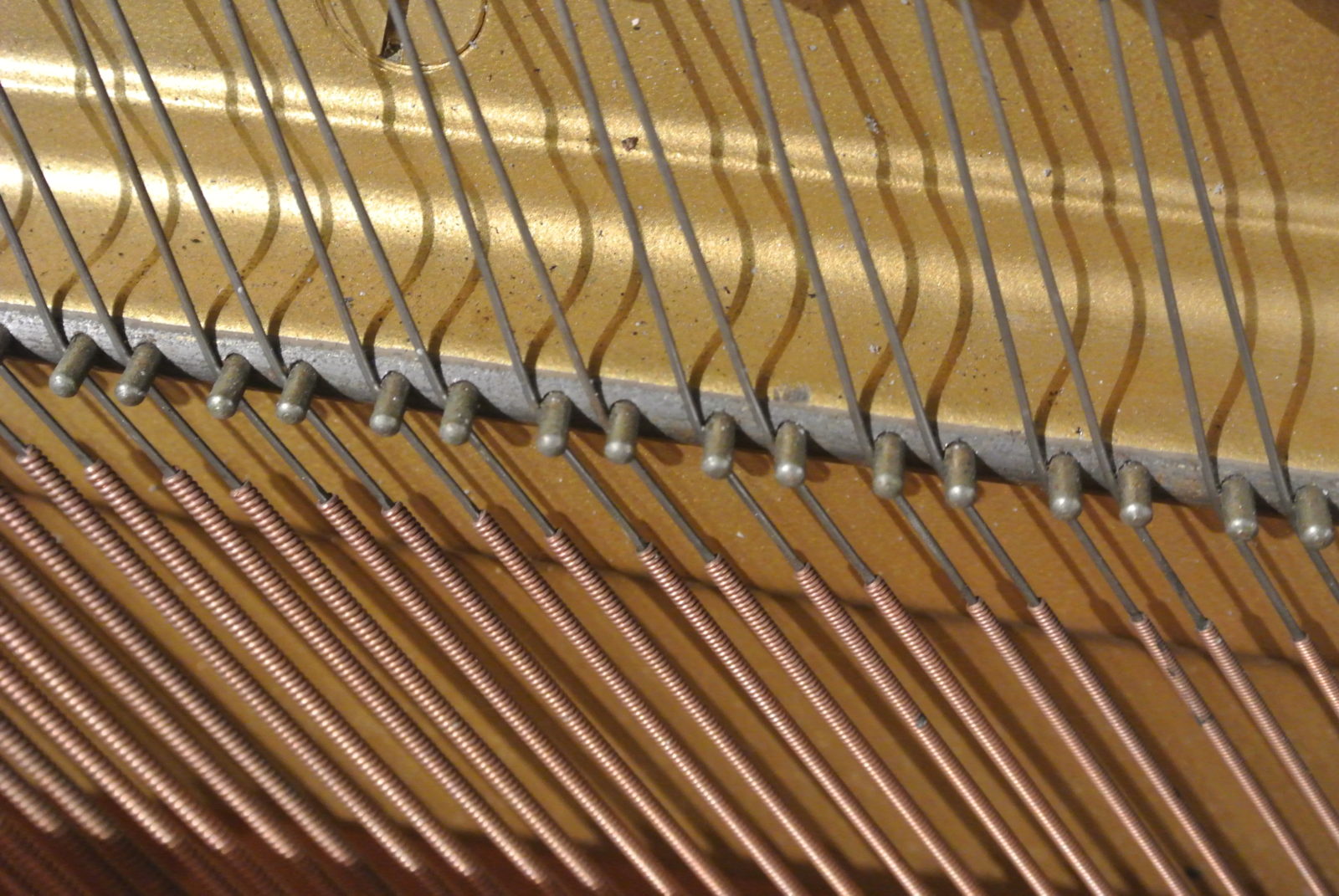 Piano
A beautiful Yamaha U3 recorded in mono for the M-Tron Pro library. The effect is very 70s sounding and with some ensemble, even more so.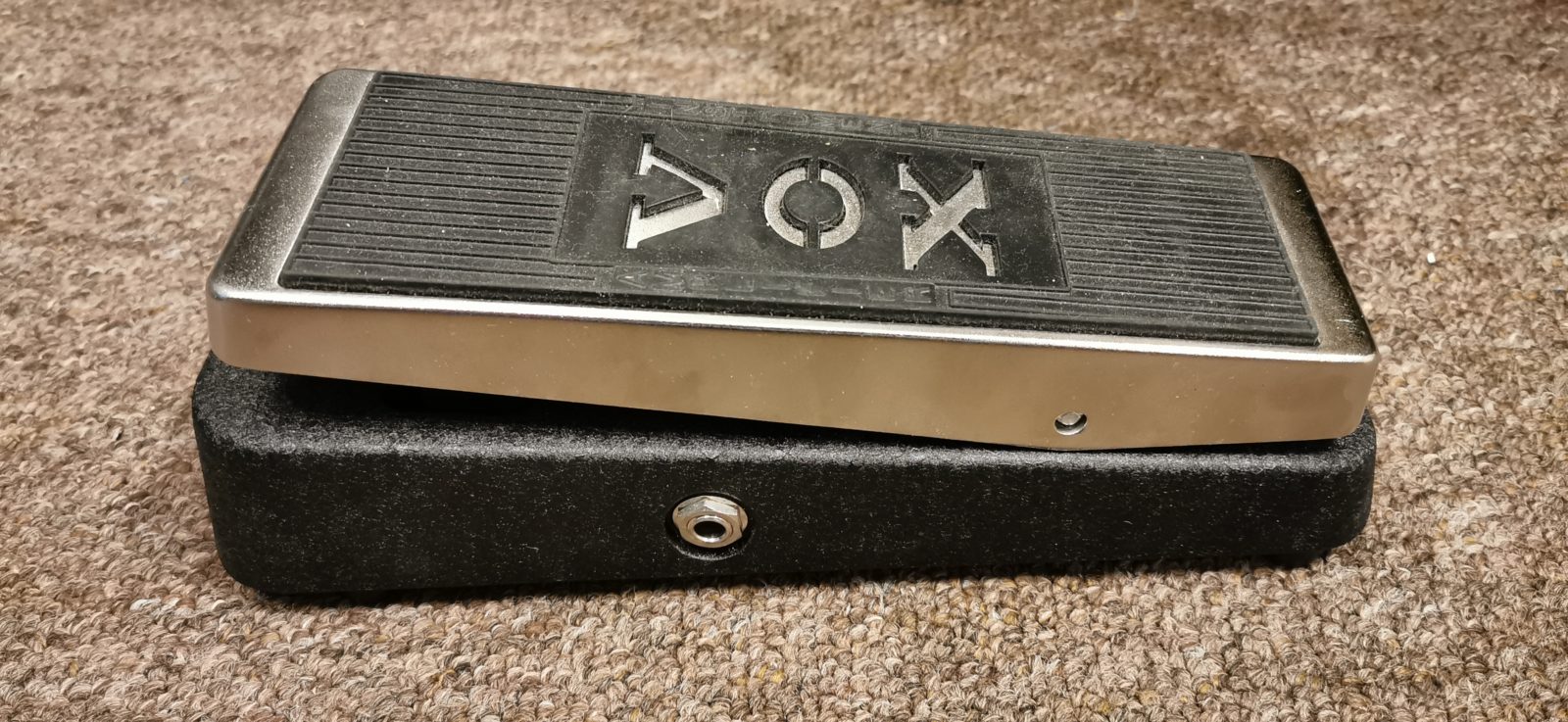 Fast Funk
Oh boy, this was fun. Drums, bass, guitars, clav and synth all recorded for a new set of rhythms following the weird (but logical) Mellotron paradigm. I absolutely adore the rhythms in the original Mellotron banks and couldn't resist chucking a couple into this library. This version has been recorded to tape and then run through the Streetly Electronics 'Skeletron'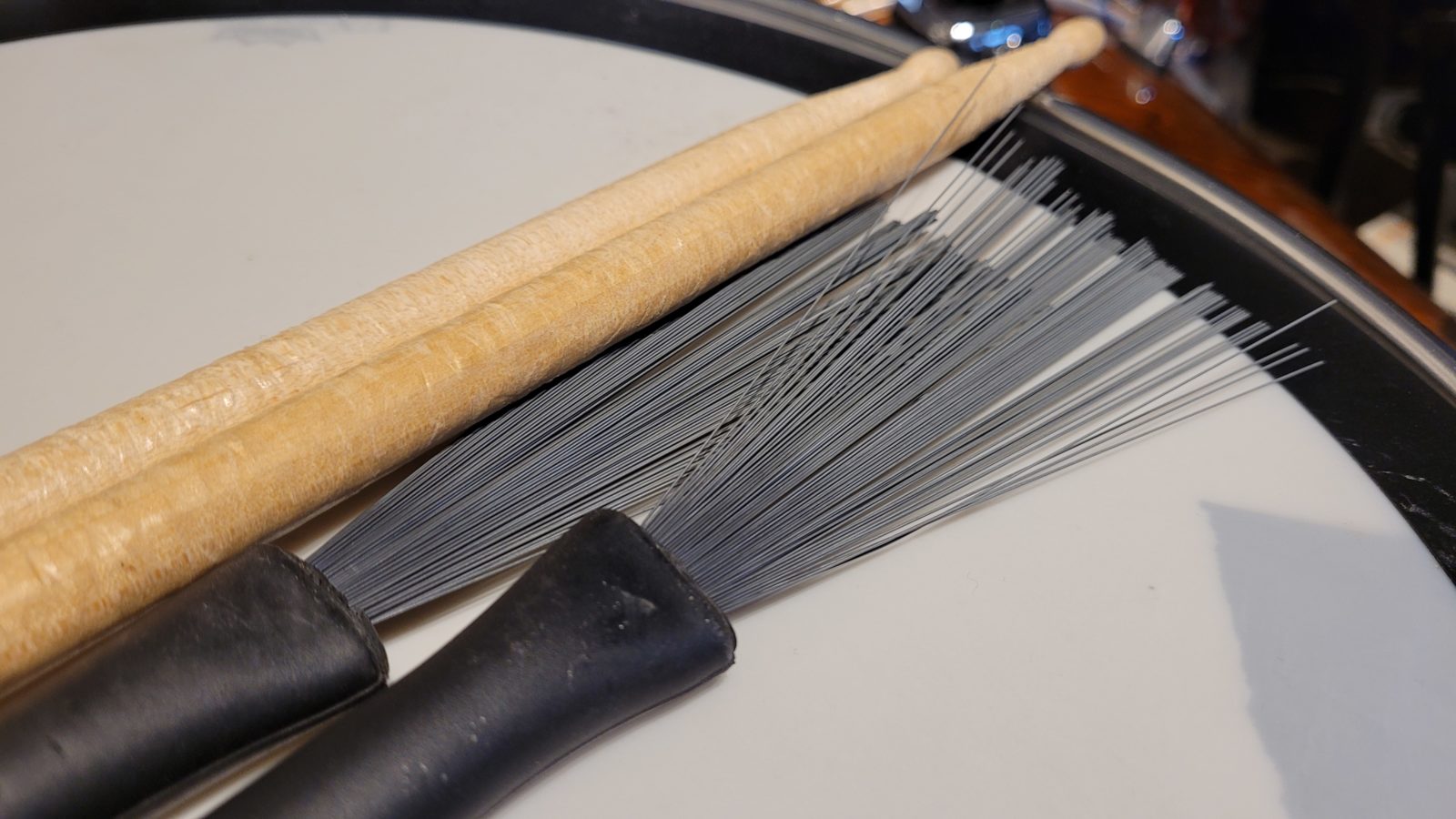 Way Out West
Somewhere buried inside me is a wannabe cowboy. These are a series of Country and Western style rhythms with drums (played with brushes), bass, acoustic, electric and baritone guitars. Yeehaw! As per the Fast Funk Rhythms and Accompaniments, this was recorded to tape and then run through the Streetly Electronics 'Skeletron' for the authentic tron sound.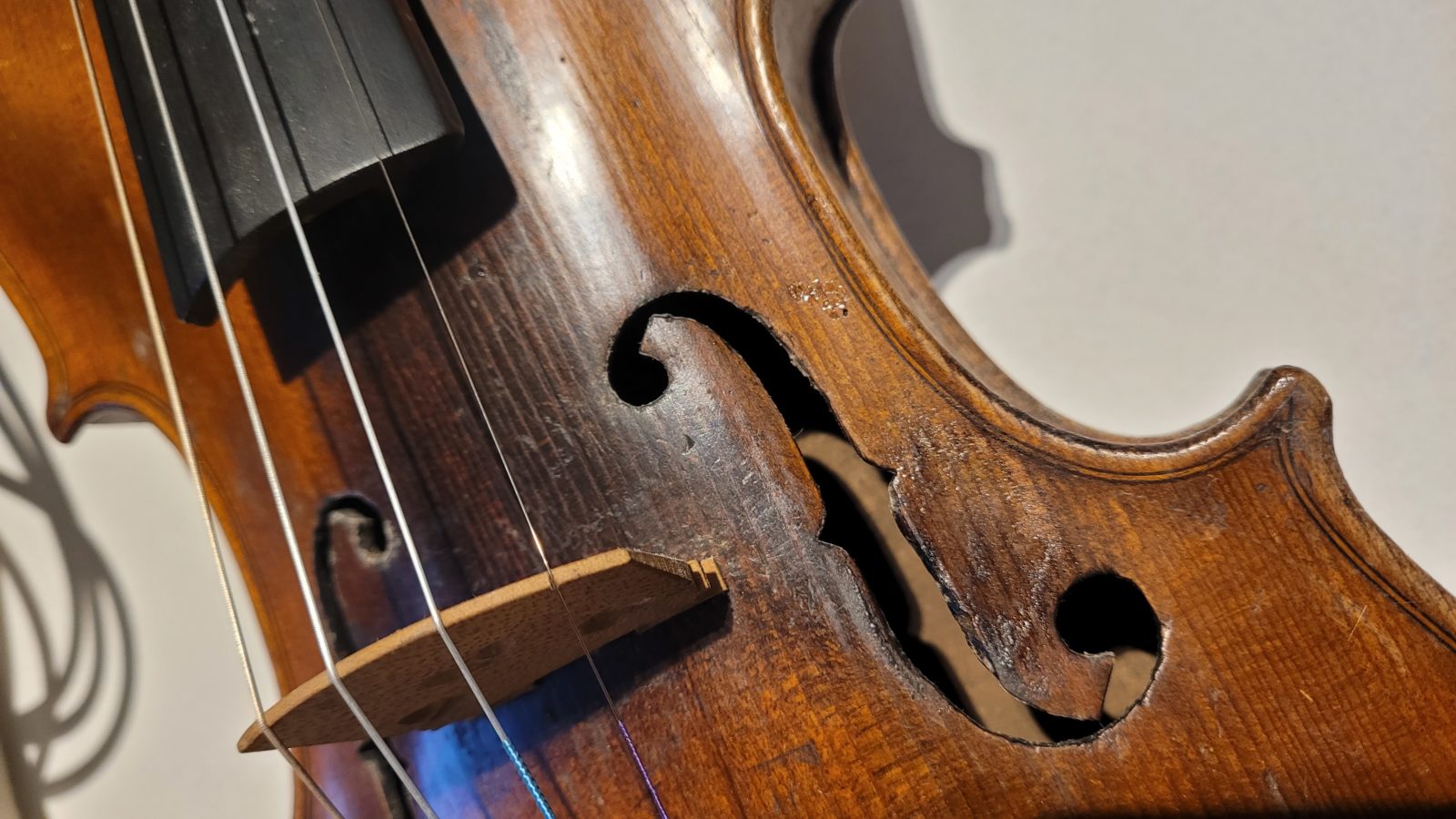 Violins Pizz
I'd not heard violins playing pizz on the Mellotron before, so I thought I'd create that myself. This was a fake Steiner violin I acquired many years ago.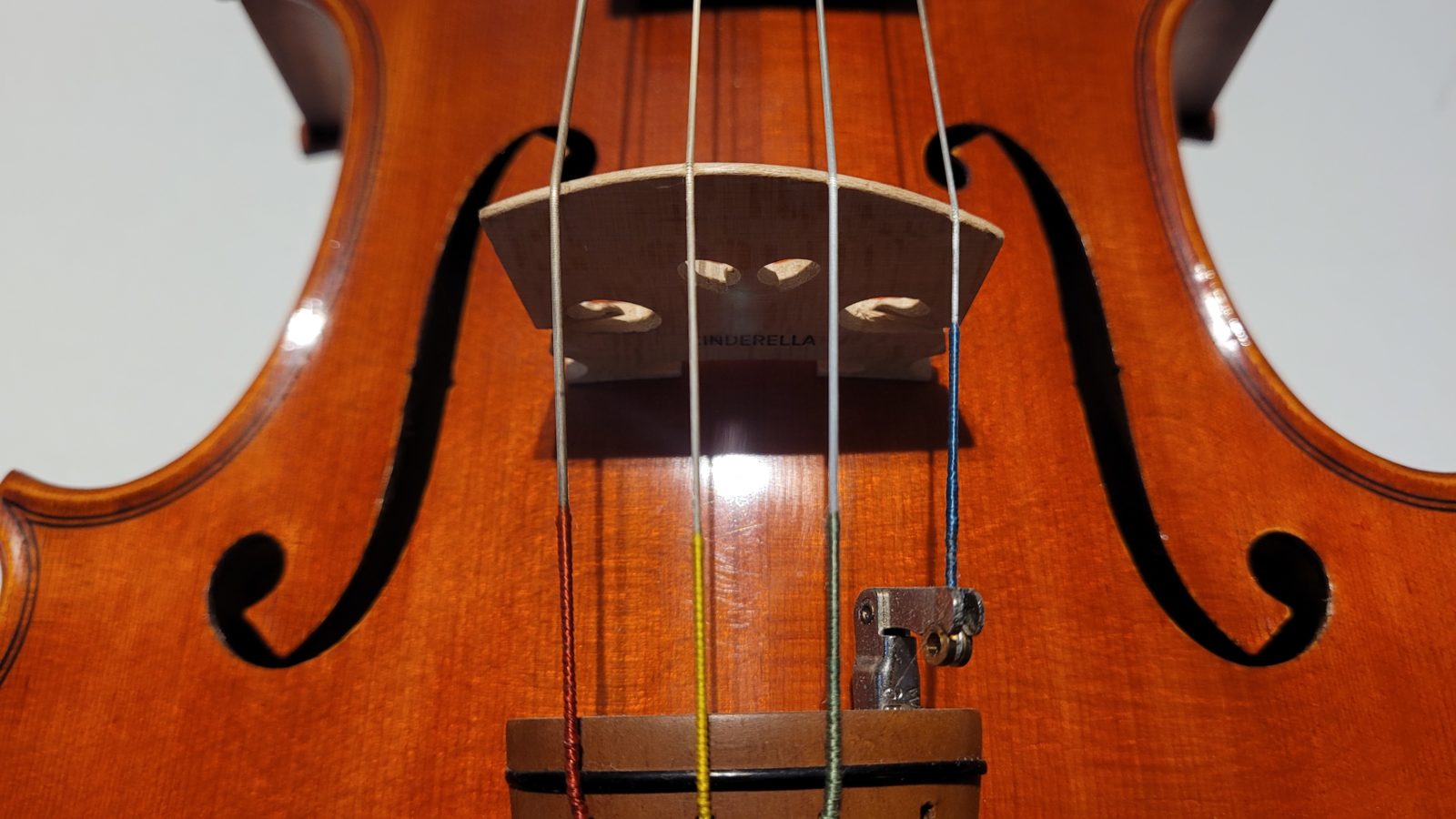 Violas Pizz
As with the violins, I don't know of any viola pizz articulations for the Mellotron, so I created a patch. These are from a viola I bought about 10 years ago in London. If you run these at 1⁄2 speed in the M-Tron Pro plugin they give you a whole other sound too.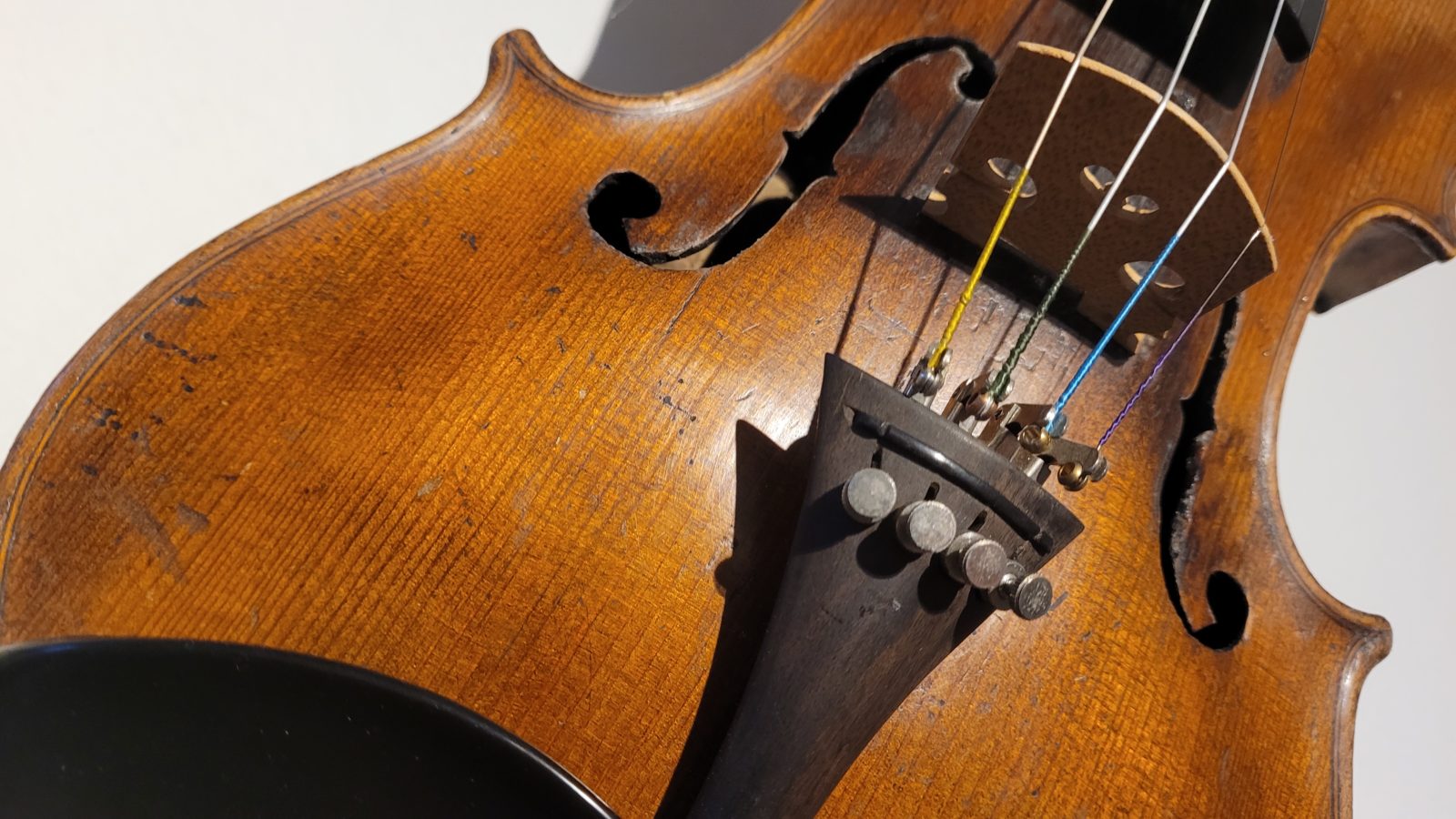 Violins Bow
Violin sustains, a staple of the Mellotron sound. As the originals have been used so broadly, here's some fresh ones!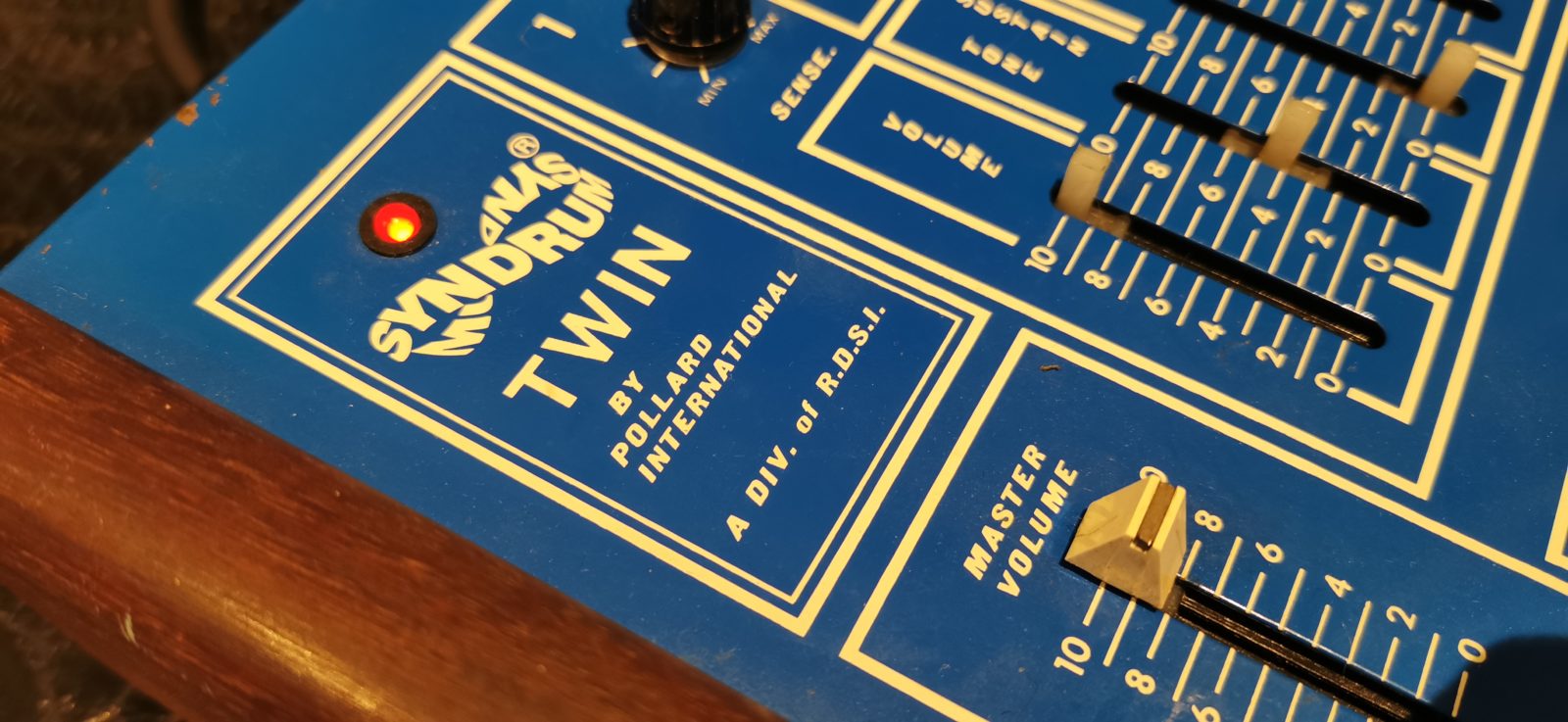 Drum Synths
All sorts of weird and wonderful things here. The Musicaid Simmons SDS-3 was found by a friend in the loft of a school he was temping in.The other units used for these sounds were an Ult Sound DS-4 and a Pollard Syndrum I had on loan (the latter is the one used on "Baker Street" for that sound).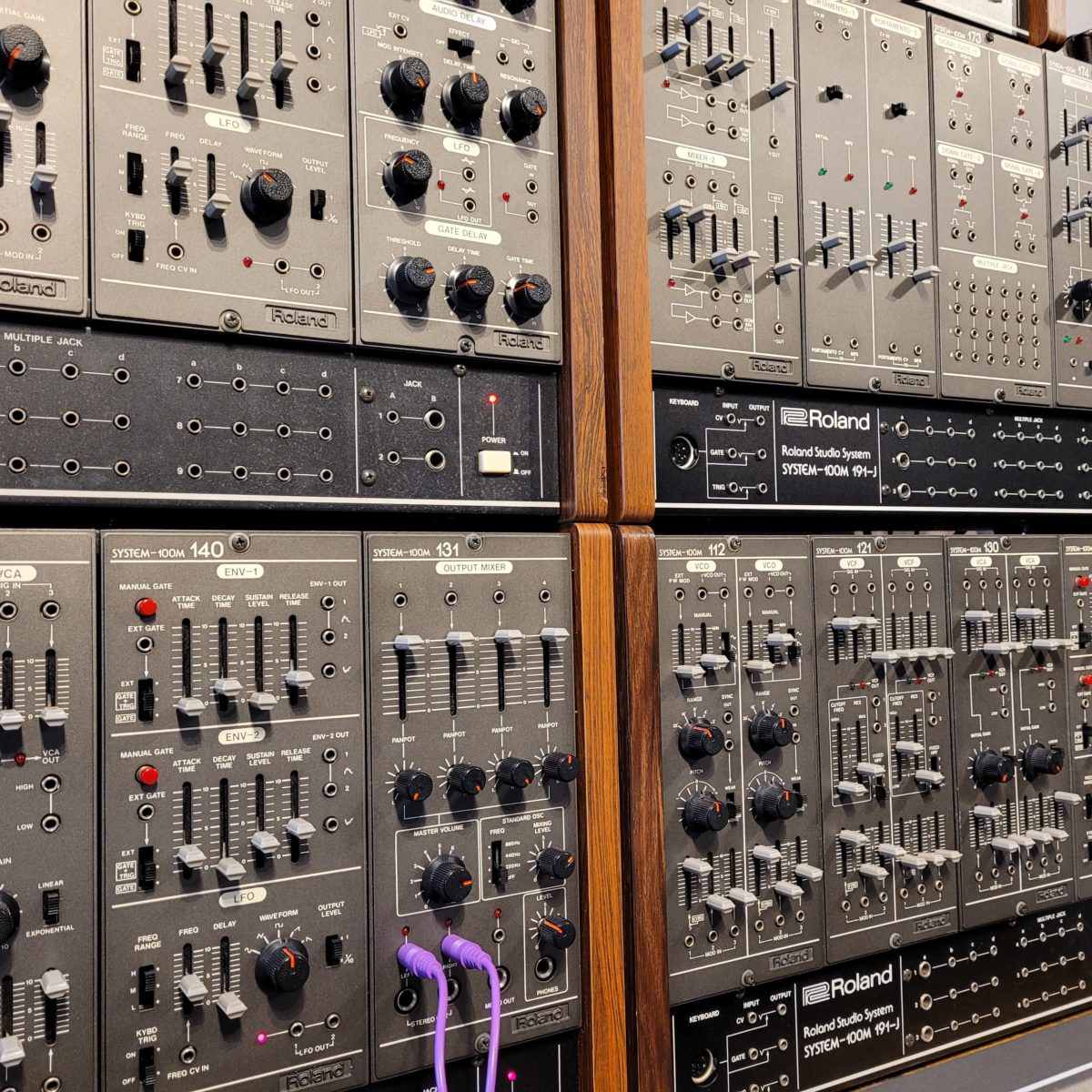 System 100M
One of the best synthesizers of all time in my opinion. Over many years and with an awful lot of help, luck and sacrifice I now have the entire thing. This is quite a simple patch for MTron purposes with a nice late 70s / early 80s bass sound that's very vibey.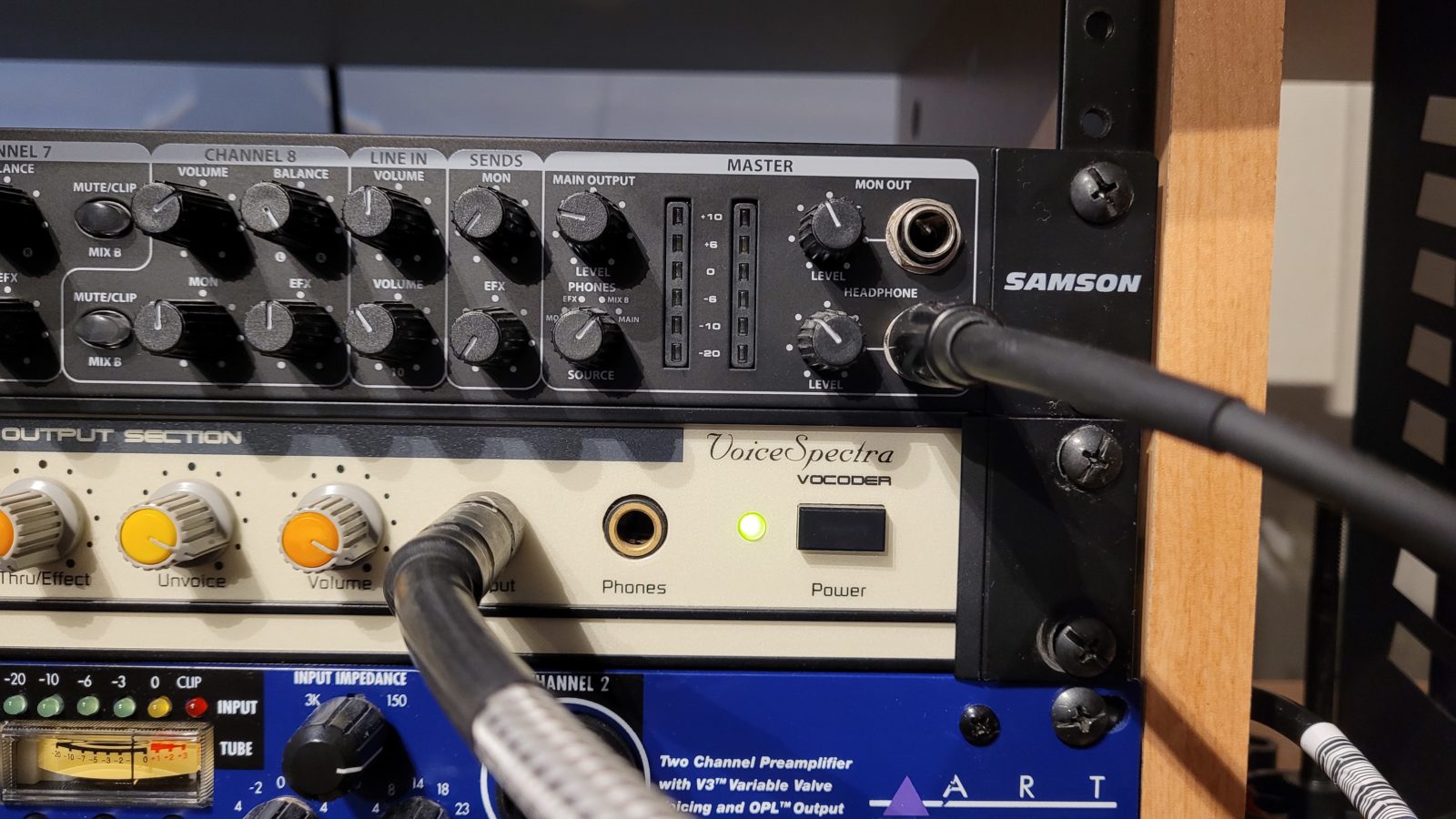 Voice Spectra
Another rare gem I grabbed a few years back, the Seeker's Voice Spectra vocoder. They're difficult to find and seem to originate from Japan in the late 90s. I've had a number of requests from people to buy mine, but it's always a "no" from me as I won't be able to get another. As a compromise, here's a nice patch of my voice and a synth running through the analogue vocoder that has been tronned for a vintage tone. Think ELO.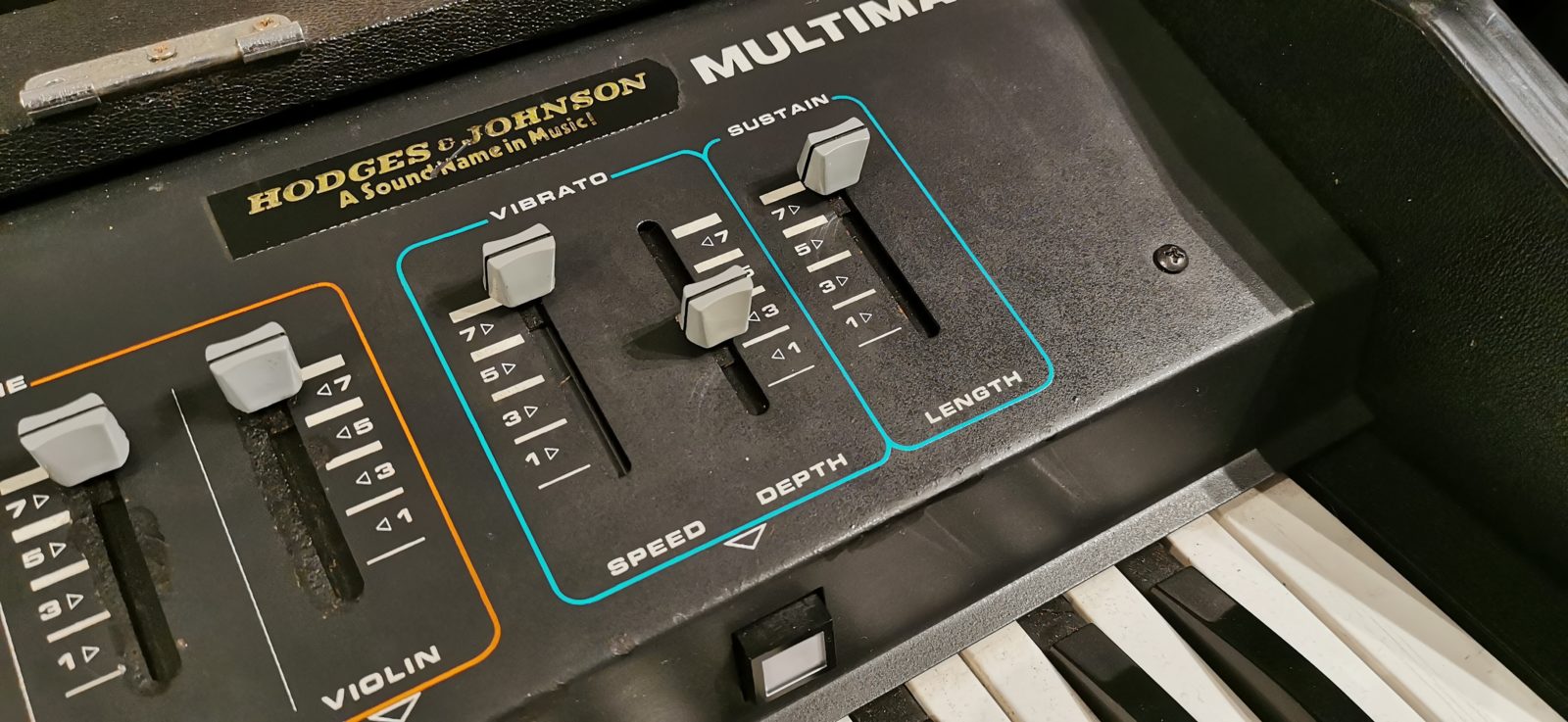 Multiman S
Another one of my (not-so) secret weapons, the Crumar Multiman-S. It's absolutely beautiful. Here's some combined strings and brass from said instrument.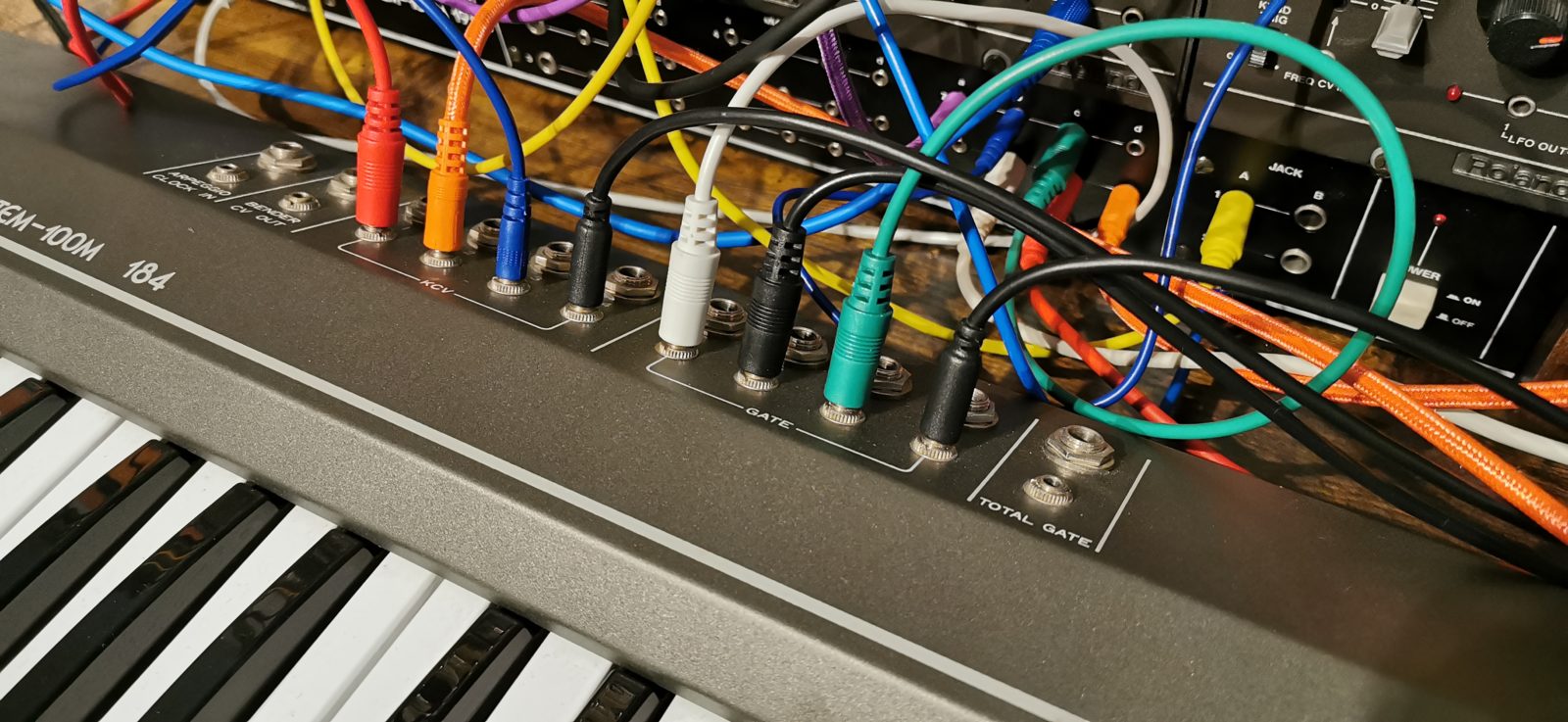 Synth Tremolo
System 100m with LFOs on the VCAs for a tremolo effect. This blends great with other patches.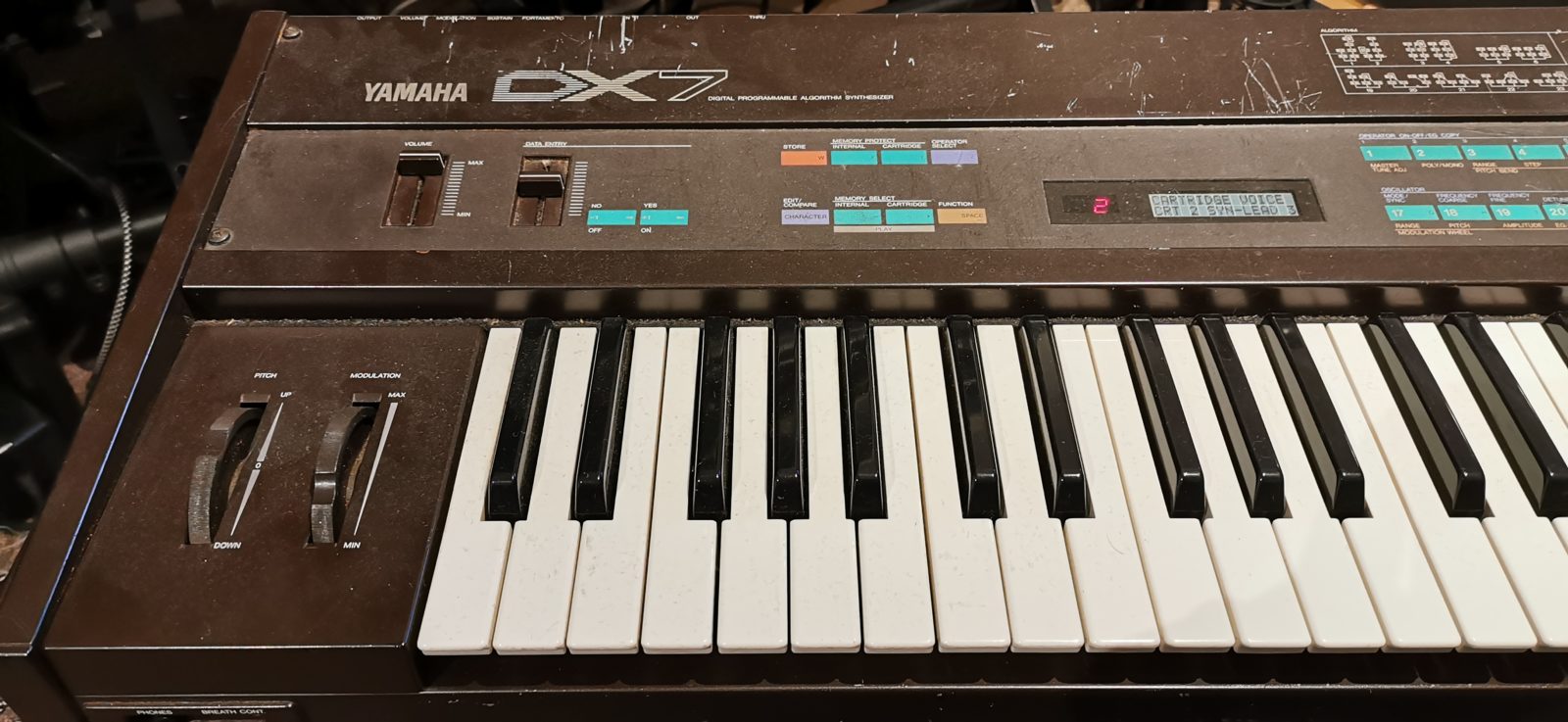 Chime
The old Yamaha DX7 chime. A classic from the 80s, now taken back to the 60s because…why not?
The making of authentic 'Tron sounds
Once recorded, the results of those sessions were taken to Streetly Electronics and 'Tronized' via their Skeletron – a bare-bones Mellotron M400. This involved recording everything to tape and then re- recording the output via both the Skeletron pre-amp, plus, in the case of the rhythms and accompaniments, threading the tapes onto an original MkII Mellotron and recording the on-board speaker output. Finally, the 'Tronized' recordings were sent back to Alex Ball for chopping and shoe-horning into the M-Tron Pro.
While time-consuming and very labour intensive, we think this process was vital when it comes to staying true to the Mellotron's ethos and origins. Without Alex's exemplary musicianship and devotion to detail, and without Tronizing, this pack could be viewed as a straightforward sample pack for M-Tron Pro. However, with the convergence of skills and technologies from both Alex and Streetly Electronics, we think this set of tape banks affords you something unique, special and highly inspirational.
Alex Ball is a British composer, producer and multi-instrumentalist who was brought up the analogue way learning instruments, studying music and playing with other musicians.
Alex was Music Producer for M&C Saatchi for over a decade where he composed, produced, sourced and licensed music for countless advertising campaigns for brands such TFL, Coca-Cola, Havana Club Rum, Virgin Holidays and many, many more. Outside of advertising Alex has worked on the trailers for 'Sackboy: A Big Adventure' and 'Watch Dogs: Legion', composed music for the Cbeebies BAFTA nominated series 'Tee & Mo' and, had music used in an episode of Netflix 'Stranger Things' and BBC's 'The Apprentice'.
In 2016, on a whim, Alex started uploading videos to YouTube as an outlet for his ideas and inspiration around music production, composition and arranging. This evolved into synthesizer documentaries and film score breakdowns which have proved popular…
Audio Demos
Alex Ball Pack - Main Audio Demo
Also available as part of
Alex Ball – Artist Expansion is also available with new purchases of the "M-Tron Pro – Complete" bundle which includes the M-Tron Pro and all the Expansion Packs. That is a superb 11.5GB+ sound library with 480+ tape banks and 1850+ presets.
Compatibility
The Alex Ball Artist Expansion Pack is only available to registered users of M-Tron Pro.
Additionally, it is exclusively available via this website as a direct download (464 MB) via "My Instruments" when the purchase has been completed.
The Alex Ball Artist Expansion Pack is only available to registered users of M-Tron Pro.
Additionally, it is exclusively available via this website as a direct download (464 MB) via "My Instruments" when the purchase has been completed.
Key Features
A GForce Software and Alex Ball collaboration

Over 150 M-Tron Pro Patches

27 carefully curated tape banks for M-Tron Pro
Instruments include: Double Bass, Electronic Bass, Balalaika, Banjo, Baritone Acoustic, Nylon Guitar, Tremolo Guitar, Ukulele, Baritone Electric, Twang Guitar, Piano, Clavinet, System 100M, Violins Pizz, Violas Pizz, Violins Bow, Voice Spectra.
35 notes per tape bank
Exclusively available via download – 464MB
Legal Notice
All third party product names used in this product are trademarks of their respective owners and are in no way associated or affiliated with GForce Software Ltd.
Buy
Alex Ball Artist Expansion