June 3, 2016
by GForce Software
I mean, seriously, what's not to like? It's got three oscillators. The pin-matrix modulation routings are almost infinite. The filter is savage. It's British and it's housed in an exceptionally cool briefcase.
Released in 1972, the Synthi AKS was the successor to the Synthi A, with the additional K standing for 'keyboard' and the S standing for 'sequencer." In our opinion, those two things put it head and shoulders above the 1969 EMS VCS3.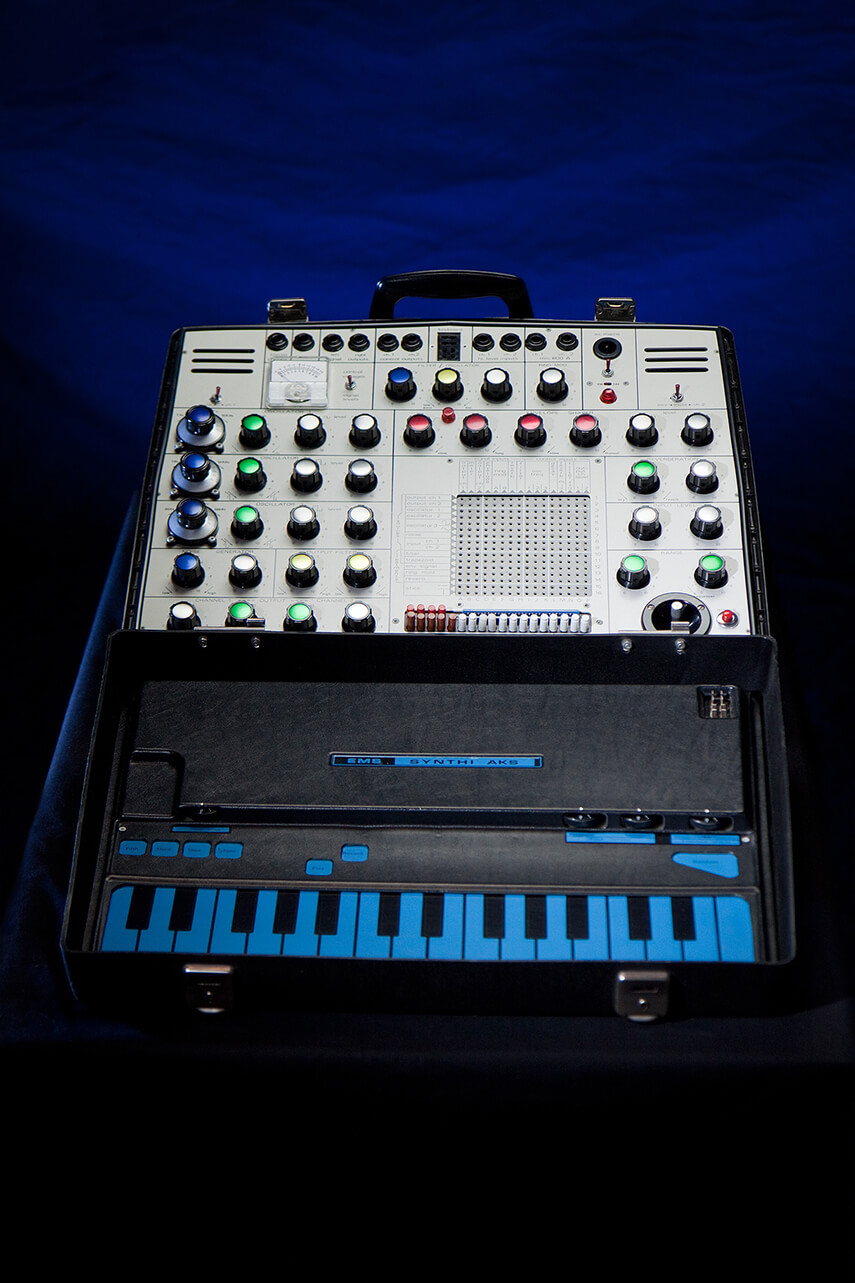 The fact that this instrument now sells for anything up to £10,000 is testament to its brilliance, both sonically and in terms of design.
And Finally
It was used by Jean Michelle Jarre on Oxygene, Pink Floyd's On The Run and Ultravox's Chris Cross used it on Slow Motion, the latter proving that in the right hands an EMS synth can be used for melodic tones and not simply effects.