December 3, 2012
by GForce Software
When not playing keys with one of the UK's finest bands, Kasabian, Ben can be found nurturing his other artistic love, urban art.
Tell us about your path into the music business.
After playing the piano since the age of about 5 and honing my skills, I received a phone call back in 2006 from a friend asking me if I fancied playing keys for him in his band on their upcoming tour. I jumped at the chance as I loved their music and the opportunity to perform with old mates was far too tempting. The band was Kasabian and the friend was Serge. It wasn't until a couple of days later we were discussing details of rehearsing that I was informed it was an arena tour, that's what's known I think as a baptism of fire!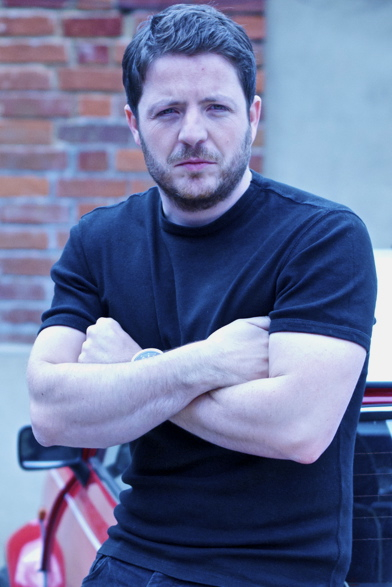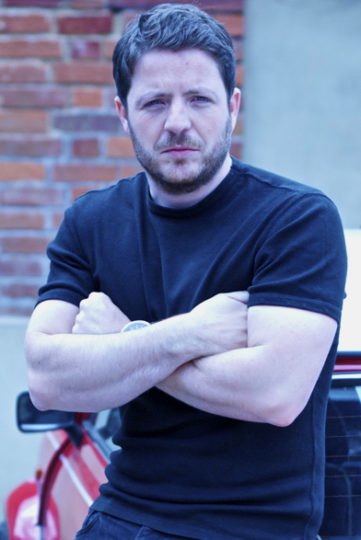 So I juggled two jobs for a while as a carpenter and keyboard player (very understanding boss) and then finally went full time with the band in January of 2009 and haven't looked back.
Who were your early musical influences?
I've been lucky enough growing up to have had the most eclectic and amazing influences placed upon me. Mainly from my parents but from friends also. It's really very difficult for me to name specific influences, I love any genre of music that truly makes me feel an emotion.
It wasn't until a couple of days later we were discussing details of rehearsing that I was informed it was an arena tour, that's what's known I think as a baptism of fire!
How did you come to work with Kasabian?
We've all known each other for a long time, we started a band back in college for which I was the drummer. I left a few years later but we kept in touch and then a further few years later Kasabian was born. The piano's always been my first instrument hence why the phone call came from Serge.
What GForce instruments are you using on tour?
I use M-Tron Pro, Oddity, Minimonsta, impOSCar2 and VSM and can't rate them highly enough. Beautiful sounds and insane control. Couldn't live without them.
We understand that you have many artistic talents aside from those associated directly with the band. Can you tell us about your urban art and how you started your piano customization?
I was given an old upright that was going to be skipped and it had such an amazing sound and feel that I thought I've got to save it. So I threw some paint and graffiti at it and it went to a good home. It's a real shame to see pianos destroyed, such an incredible instrument. The Urban Art Piano's idea is my way of putting the pianos back hopefully into the hearts of homes and people alike.
You seem to have a love of Eavestaff pianos. Why's that?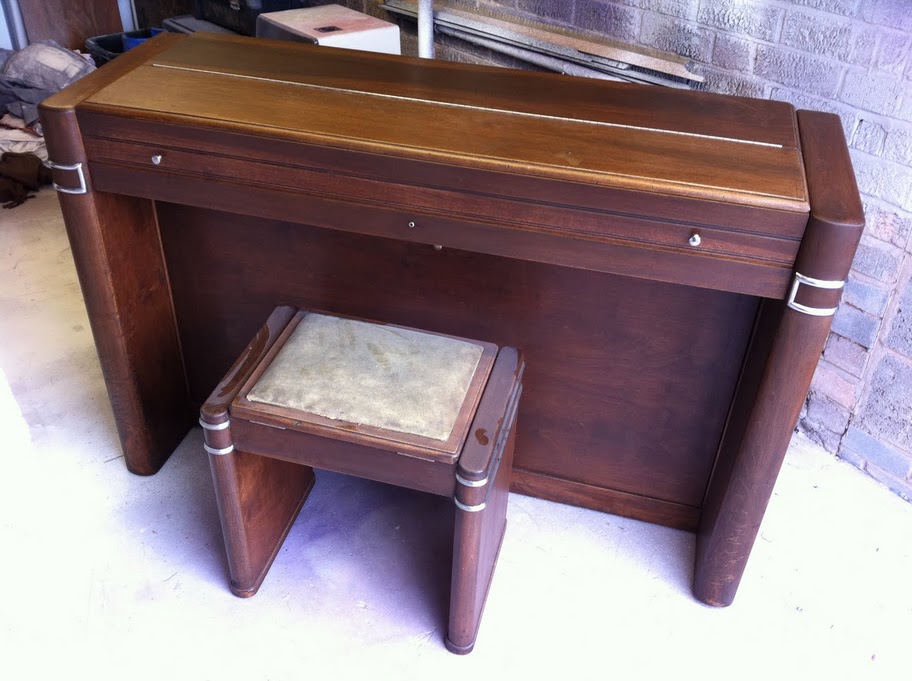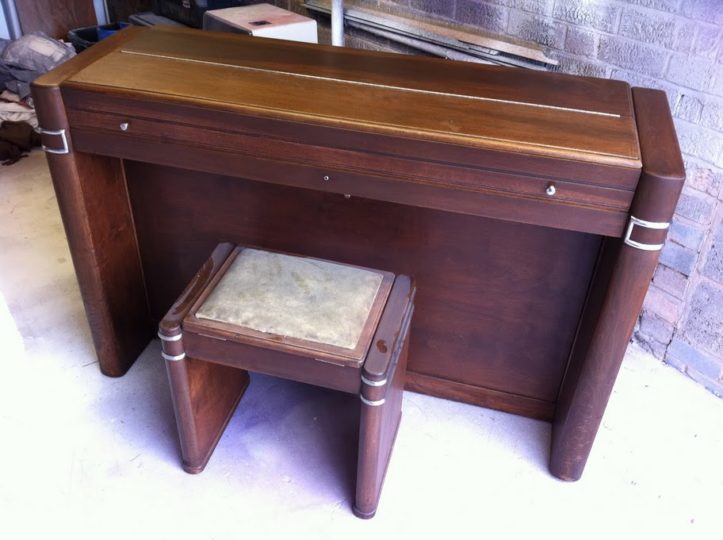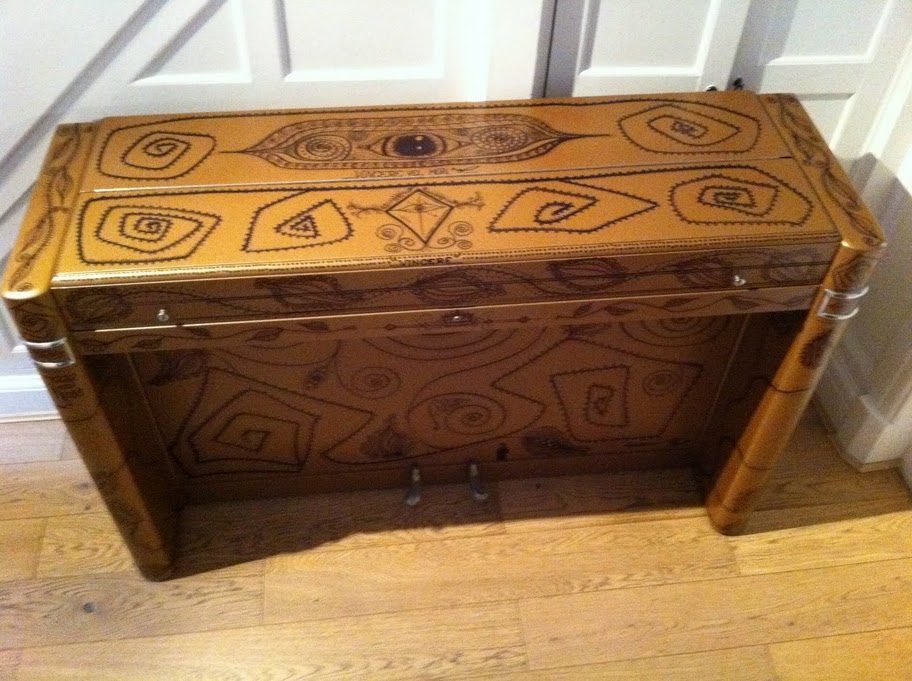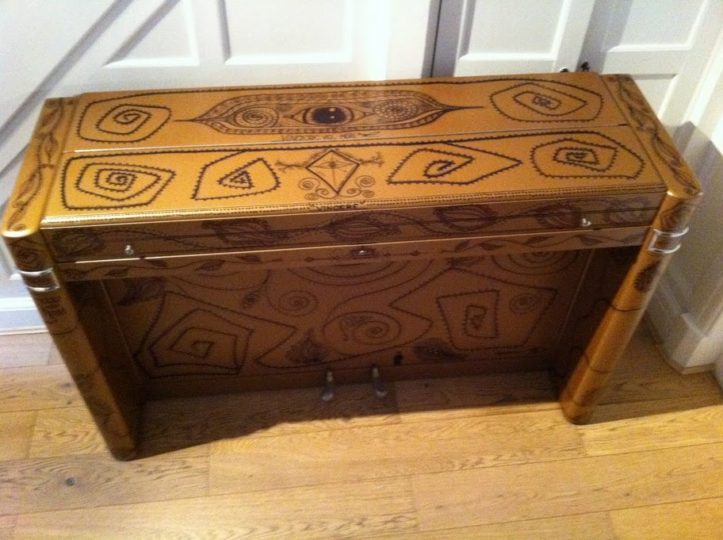 The minipiano pianettes are the best for this, especially the Art Deco models. Very pretty, compact and with a sweet tone from top note to bottom. They're perfect.
Who are your artistic influences?
Hugely inspired by People like Jack Kirby (Marvel) and Yoshihiro Tatsumi (Manga). Even John Lennon, brilliant doodling artist hence the homage Baby Grand I did. Another big influence would be Richard Woods who's an Architect I believe and an incredibly gifted artist that creates these amazing painted floors. All phenomenal artists.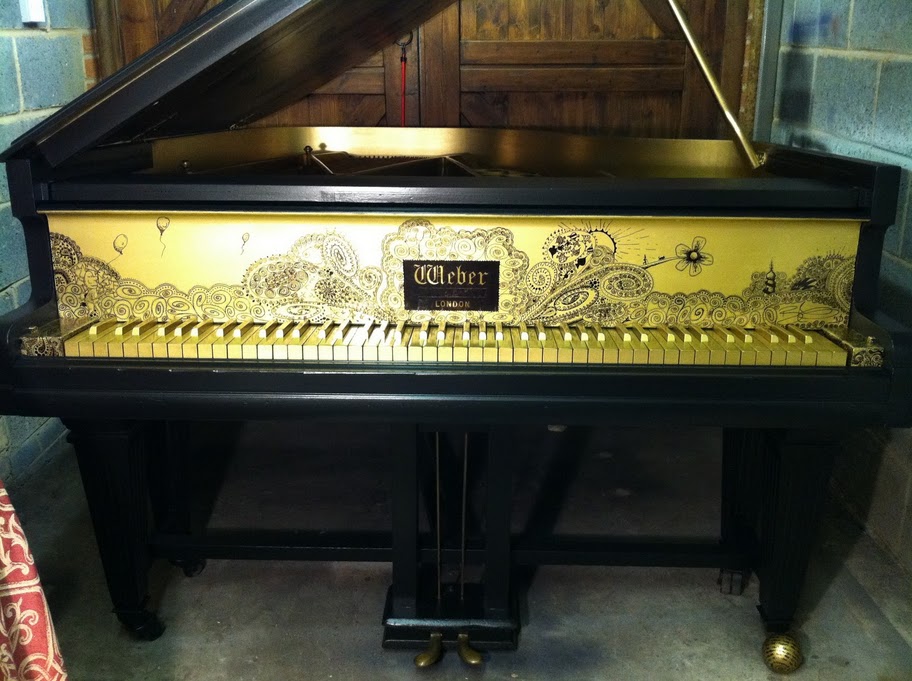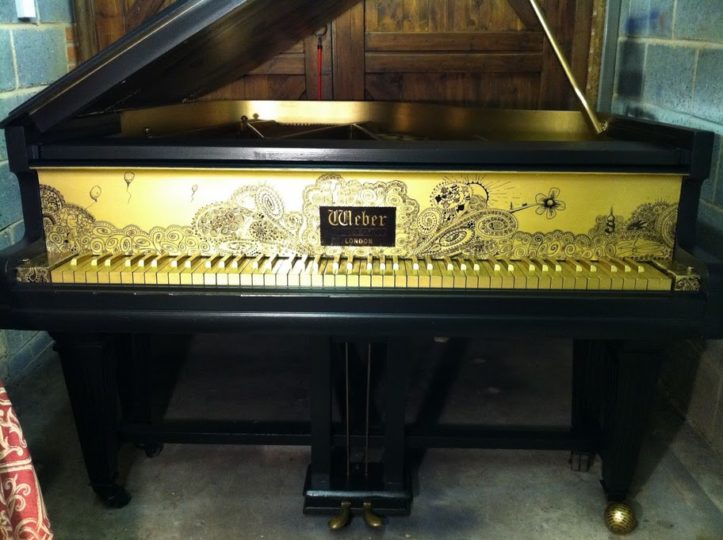 We noticed that you're also branching into extremely cool bicycle art. You're marrying our two passions, music and cycling. What's taking you in the direction of the bicycle?
It's along the same lines as the pianos really, taking something lost in time and making it current and individual. I try to add to the bike's character with my art and also doing my bit for the environment renew, reuse , recycle – put the tv remote down and that convenient fun sized confectionary bar and get on yer bike mate!
What does 2013 hold for you?
2013, time to hone my multi tasking skills! We're off tour now so looking at getting in the studio and working on the next Kasabian album. With that I've got a small installation of my pianos going in to 'Curve' theatre in Leicester in January plus looking at doing my own fuller exhibition in London at some point. Then what with getting Dead Buni Bikes going aswell it's going to be pretty hectic.
Is there anything else you'd like to share with us?
Vincere vel Mori.
What's the best number on your mobile?
Fung Tao. Really good crispy shredded beef!!
Website: www.kasabian.co.uk