August 4, 2010
by GForce Software
Apart from Herbie Hancock's Feets Don't Fail Me Now album we've never been too keen on the use of a vocoder in contemporary music.
This might stem from hearing too much Sparky's Magic Piano as a child, but, whatever the reason, like the Cher Autotune effect, after growing up with Mr Blue Sky emanating from the radio ad-nauseum you'll understand how some things can outstay their welcome after a while.
Then some rather nice chaps in a band called Underworld recorded a track entitled Cowgirl which featured a vocoder side-chained through a noise gate. It's the main breakdown of the track, also known as 'the bit before everything goes mental'. It's also cool because it's more of a rhythmic template, as opposed to someone pretending to be a talking piano. And that vocoder has subsequently become one of the band's trademark sounds, used live and in the studio.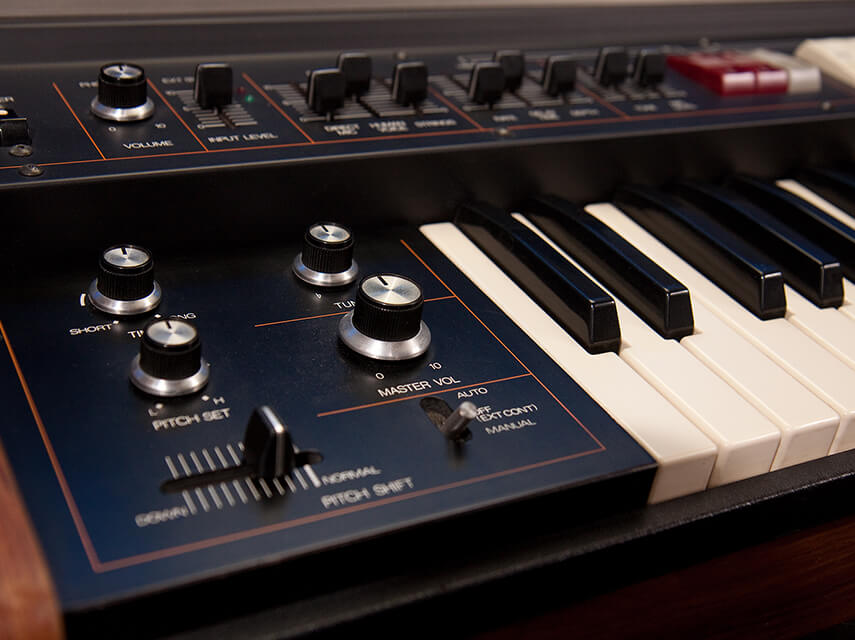 Mk1 and Mk2
Step forward the Roland VP330 Plus, an instrument which we were asked to find for the band as they were worried about theirs breaking and not being able to replace it. Essentially, there are two revisions of the VP330; the Mk1 which had the rocker switches and the Mk2 which had the more modern push-buttons. The brief was to find a Mk2 because in their opinion the ensemble unit sounded better than its predecessor.
After much hunting we duly found a Mk2, boxed and in immaculate condition, even down to the plastic still on the knobs and the distinctly uncool music stand.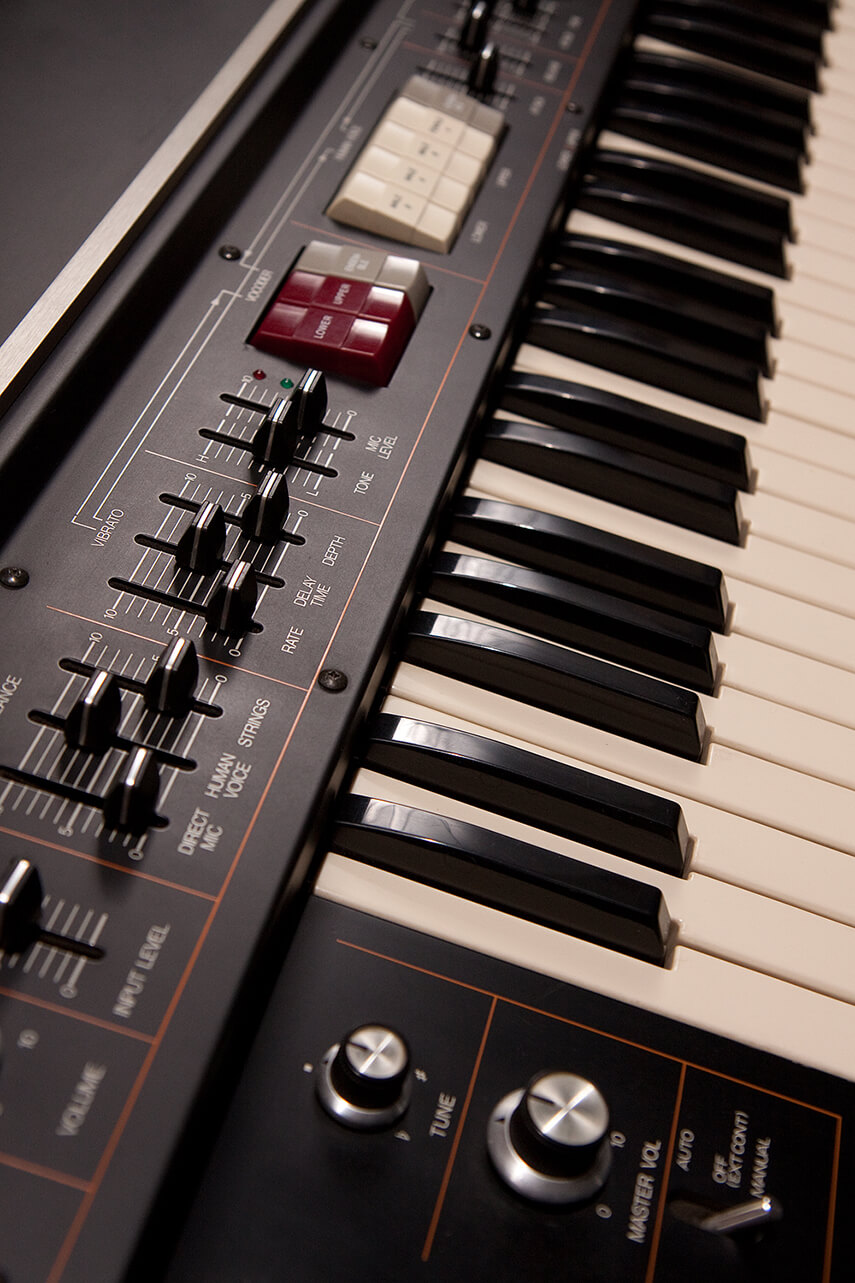 We brought it back to the GForce studio and tested it for any work that might need doing, but we needn't have bothered because all worked perfectly and we found ourselves playing with it to the point where we questioned if we were right to part with it.
Anything sounds great through the VP-330's Ensemble effect
Of course, we did the right thing but then we found that we missed its sound and versatility so much that we went and found a replacement because, even if you ignore the raw waveforms of the VP330, when you put anything through this instrument it sounds bloody great.
We say 'anything' because you're not limited to vocals you can literally put any audio signal through this and as soon as you add the Ensemble effect, that signal takes on another dimension – drums, polysynth chords, string washes, anything.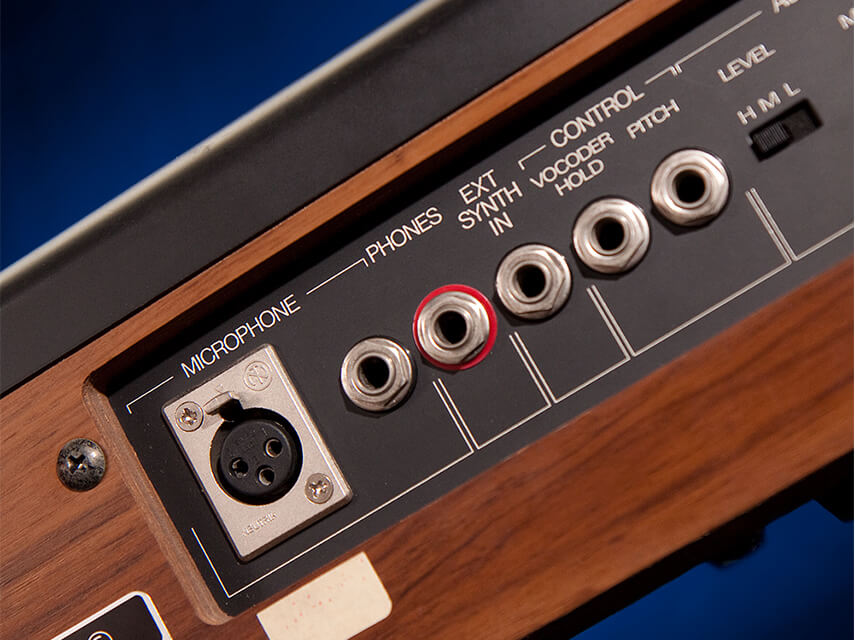 And Finally
Aside from the 'name' users which included John Foxx, Meat Beat Manifesto and of course Underworld, many people obviously feel the same way because secondhand VP330s are highly prized and come with a price tag to match. Who ever said that vocoders were a one-trick-pony?